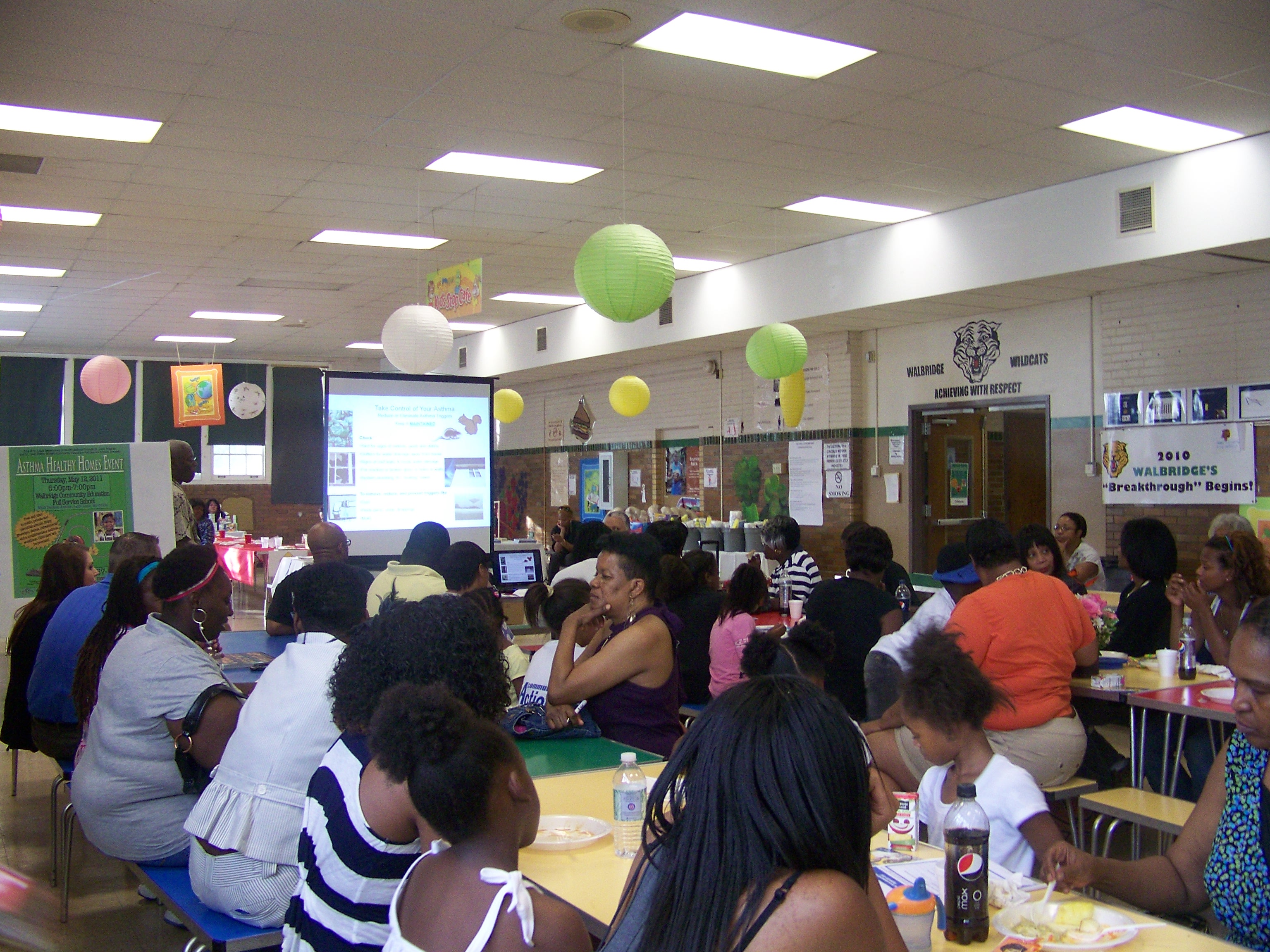 You can control your asthma, was the message at the Asthma Healthy Homes Event on May 12th at Walbridge Community Education Full Service School.  The City of St. Louis Department of Health and the St. Louis Public Schools Community Education Full Service Schools partnered to provide this free community event in memory of Mia Kenna Davis.  Mia, who lived in the Walbridge neighborhood, passed away in January from complications associated with asthma. Special guests at the event included Shannon Ward, 2011 Captain of the Rams Cheerleading Squad, 27th Ward Committeewoman Pamela Boyd, and community partner members from the St. Louis Regional Asthma Consortium.
Shannon, who is asthmatic, shared her lifelong asthma journey with the audience.  Her second grade physical education teacher was her first asthma mentor.  Shannon told the audience that she will be forever grateful for the encouragement and inspiration her mentor provided her to help her understand that she could control her asthma.  Because of that early guidance she knows the importance of taking her asthma seriously.  She approaches controlling it with the same dedication that she applies to cheerleading, dancing, running, and boxing.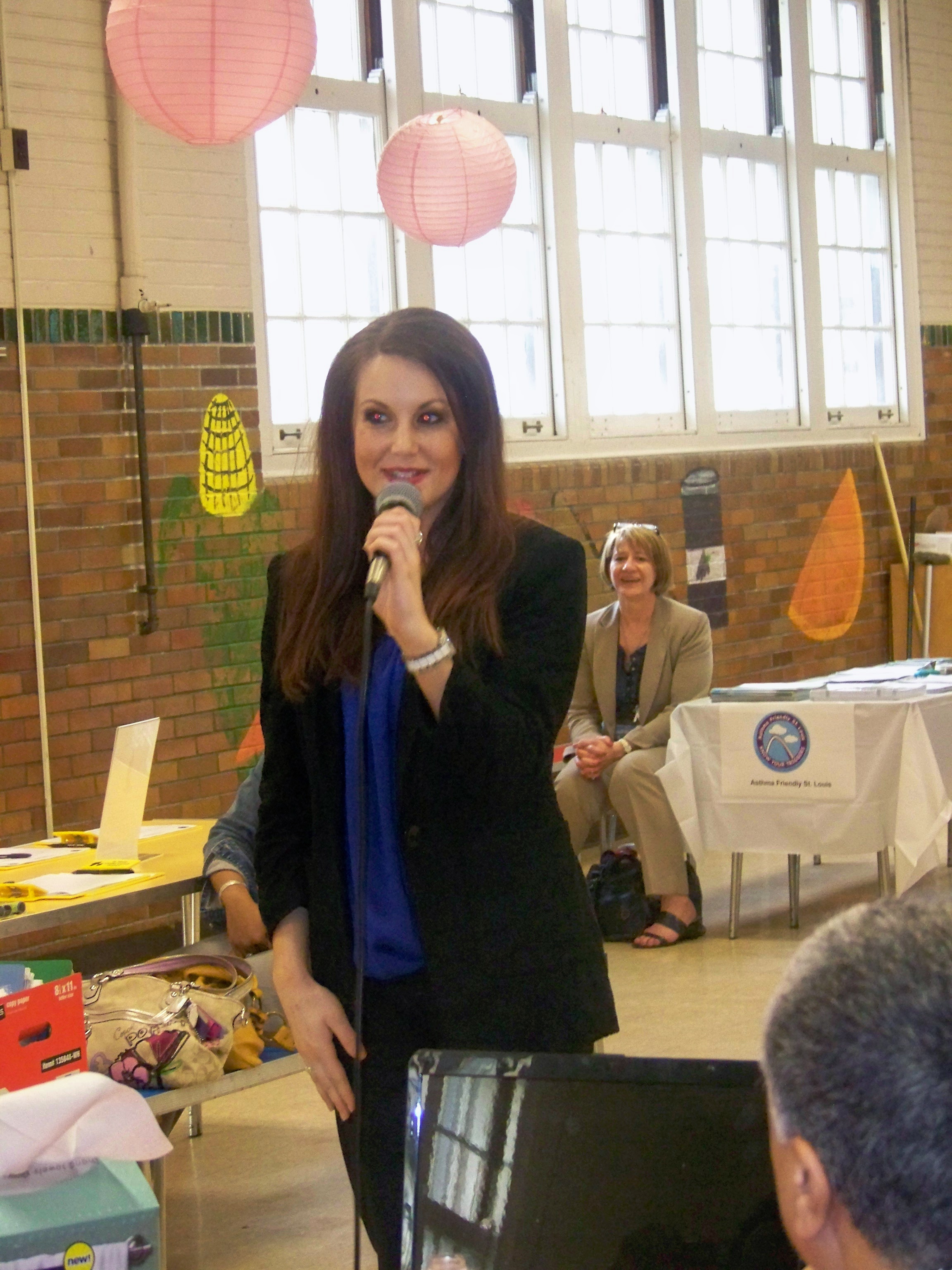 Ram's Cheerleader Shannon Ward tells audience about her asthma experiences
Judy Wider-Jones, a public health nurse with the Health Department, discussed asthma triggers with the audience.  Asthma triggers are items in the environment that cause asthma irritations to become so bad that a person with asthma experiences an asthma attack. Attacks can include coughing, chest tightness, wheezing and trouble breathing.
Asthma attack triggers may vary from person to person.  They include mold, dust mites, furry pets, allergies, tobacco smoke, air pollution and cockroaches and their droppings.
Learning personal triggers is the first step to learning what needs to be done to avoid them and avoid attacks.
Committeewomen Boyd presented Mia's mother Jenise Davis with a Resolution from the Board of Aldermen in memory of Mia. Boyd thanked Ms. Davis for allowing asthma healthy messages to be presented to the public in memory of Mia.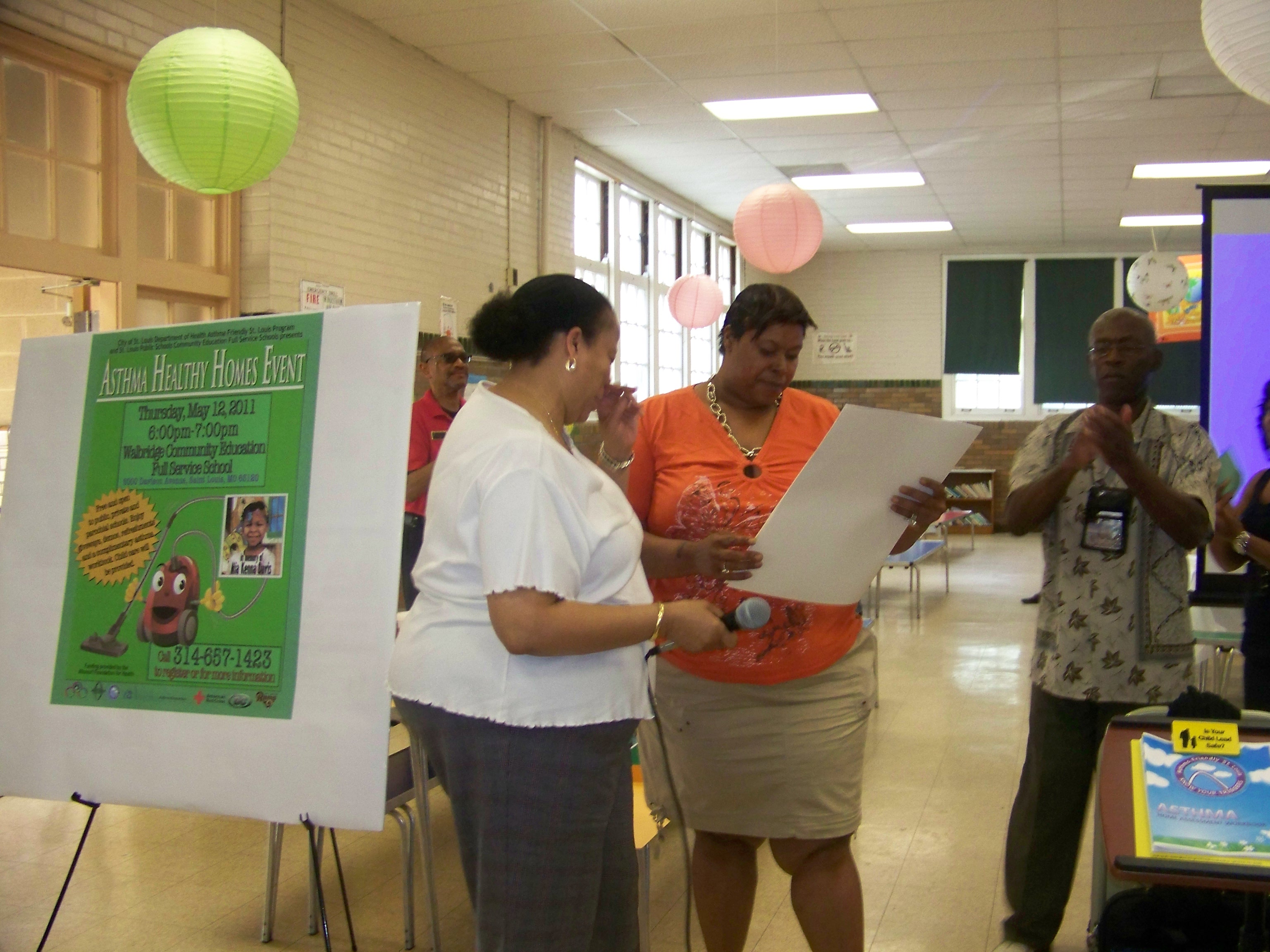 To learn more about Asthma and the Health Department's Asthma Friendly St. Louis Program call (314) 657-1423 or visit www.asthmafriendlystlouis.org.
Department:


Department of Health


Topic:


Health