This article is 7 years old. It was published on June 1, 2013.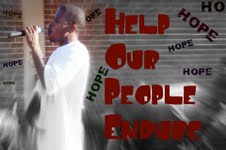 Aaron Morris, a Program Worker II at the City of St. Louis Department of Health (DOH), has done many things in his 33 years of life.  He can now add author to the list of his accomplishments. His book is titled From Gangs to God.  In it Morris chronicles his life, highlighting his journey through gang life to finding God and becoming a mentor and positive role model for youths.
We had a chance to catch up with Morris recently and ask him some questions regarding his life and book:
Question 1:  What was your life like as a youngster? Morris stated, "I grew up in an impoverished household. I was very busy but received lots of love from my family."
Question 2:  Based on your family life, why were gangs appealing to you?
According to Morris, several things about gang life appealed to him. "Gang life offered an opportunity to earn money and escape the poverty I was experiencing," says Morris. Since his mother worked a lot to support the family, Morris often found himself left alone. The gang also provided a surrogate 'family' for him. Additionally Morris was bullied as a child. Being in a gang provided him a sense of protection from bullying.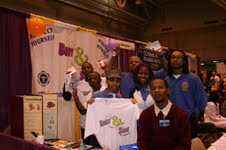 Question 3: At some point, you decided that the gang life was no longer for you. What challenges did you face breaking away from life in a gang? Escaping the gang was easier said than done. As a result of his efforts to leave the gang, Morris admitted that his life was threatened. However, he was successful in leaving the gang.
Question 4: What made you decide to write a book? "I felt my struggles might help someone else who was dealing with similar issues. This realization led me to write this book. By chronicling my experiences for others, I may be able to help them to endure life's hardships and thrive in spite of them."
Question 5:  What is your book about? "My book is about change. I want each person to know that change is possible no matter what your circumstances are. If I could do it, I know that anyone can," says Morris.
Question 6:  What do you do at the DOH? "I was hired by the City of St. Louis Department of Health in October of 2006 after completing the Youth Empowerment Service (YES) program and working in risk prevention for a couple of years.  In my first job, I developed and supervised the efforts of the Youth Empowerment Advocates for Health (YEAH) Team, a group of high school students who do peer-to-peer education on a variety of health and safety topics," answered Morris. He also had the opportunity to do a variety of things in the region including creating a talent show event at the Peabody Homes called "We R Family" for Former 6th Ward Alderwoman Kacie Starr Triplett in 2005, co-chairing a sexually-transmitted disease (STD) education program called BODY & SOUL, and coordinating a youth anti-violence tour. In 2012, Morris was awarded the Gateway Achievement Award for the most non-monetary outreach service on behalf of PAVE, an anti-bullying effort. Throughout this time Morris served as a mentor and role model to the youths he worked with and interacted with.
Most recently Morris was moved into his current post, conducting outreach, testing and education for STDs. Although working with the STD office consumes a lot of his time, Morris still makes time to work with the youths in the Department's peer education program.
Question 7: What is one key message you would like to share with youths who are in your position or heading down the "wrong" path? Morris quickly responded, "I would like youth who are troubled or struggling with life to know that God is real, and it is never too late to seek Him."
Morris will conduct a signing for his book on Saturday, June 8, 2013 from 12:00 p.m. to 2:00 p.m. at the Regional Arts Commission located at 6128 Delmar Blvd. Please come out to meet this new author and congratulate him on his accomplishments. For more information, please contact Aaron Morris at (314) 610-8959 or e-mail him at aliasg2g@gmail.com.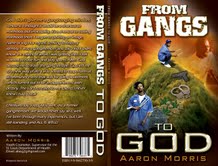 Department:


Department of Health


Topic:


Health