This article is 8 years old. It was published on July 1, 2012.
The St. Louis Area Agency on Aging hosted the 15th Annual Spring Jubilee on May 11 at the Scottish Rite Cathedral. Mayor Francis G. Slay proclaimed May 2012 as "Older Americans Month." Highlights included Johnny Rabbit as emcee, music by DJ Big Papa G and singer Andrew Stroud, line dancing groups and door prizes.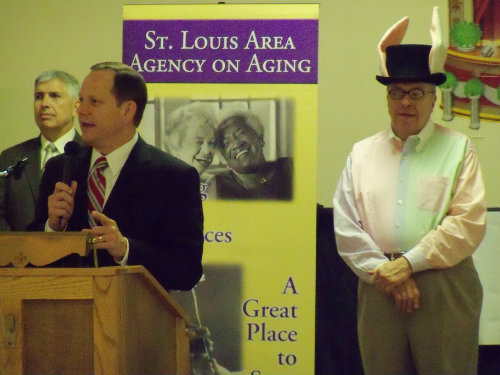 Pictured above, Mayor Francis G. Slay makes brief remarks as Dave Sykora and Johnny Rabbit await their turn at the microphone.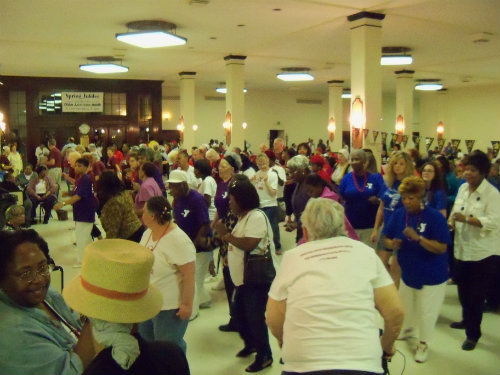 Pictured:  Scene from Spring Jubilee 2012.
For more photos from the Spring Jubilee, visit the Department of Human Services page elsewhere on this web site and click on the Media tab in the left hand navigation column of the page.

Department of Human Services
City of St. Louis

Department:


Department of Human Services


Topic:



Video
No YouTube videos found