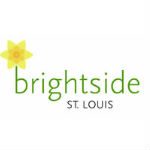 Thanks to a generous donation from Van Bourgondien Bulb Company (dutchbulbs.com), Brightside St. Louis will be planting 500,000 daffodils, tulips and other flower bulbs in January in honor of its 30th Anniversary.  Please consider joining in the fun!
Brightside is planning three to four planting dates for mid-to-late January.  Bulbs will arrive in St. Louis in January and will need to be planted as soon as possible to ensure a great showing for Spring 2012.  Special thanks to LMS Logistics for shipping the 20 tons of bulbs to St. Louis.
This is a great opportunity to start the year off right and show your civic pride!  Get your family and friends together or get a group together from work, church or school.  (As Brightside will be planting along the highway, no one under age 16 please).  This is a great service project -- rewarding at planting time and when the flowers bloom.
Landscapers are invited to join Sheila Loyet's lead as the SFP Landscaping team will pre-auger holes to make this endeavor more manageable.
Call Brightside at (314) 772-4646 or email brightsidestlouis@gmail.com for more information or to sign up to volunteer.
Brightside St. Louis
City of St. Louis
Department:


Brightside St. Louis