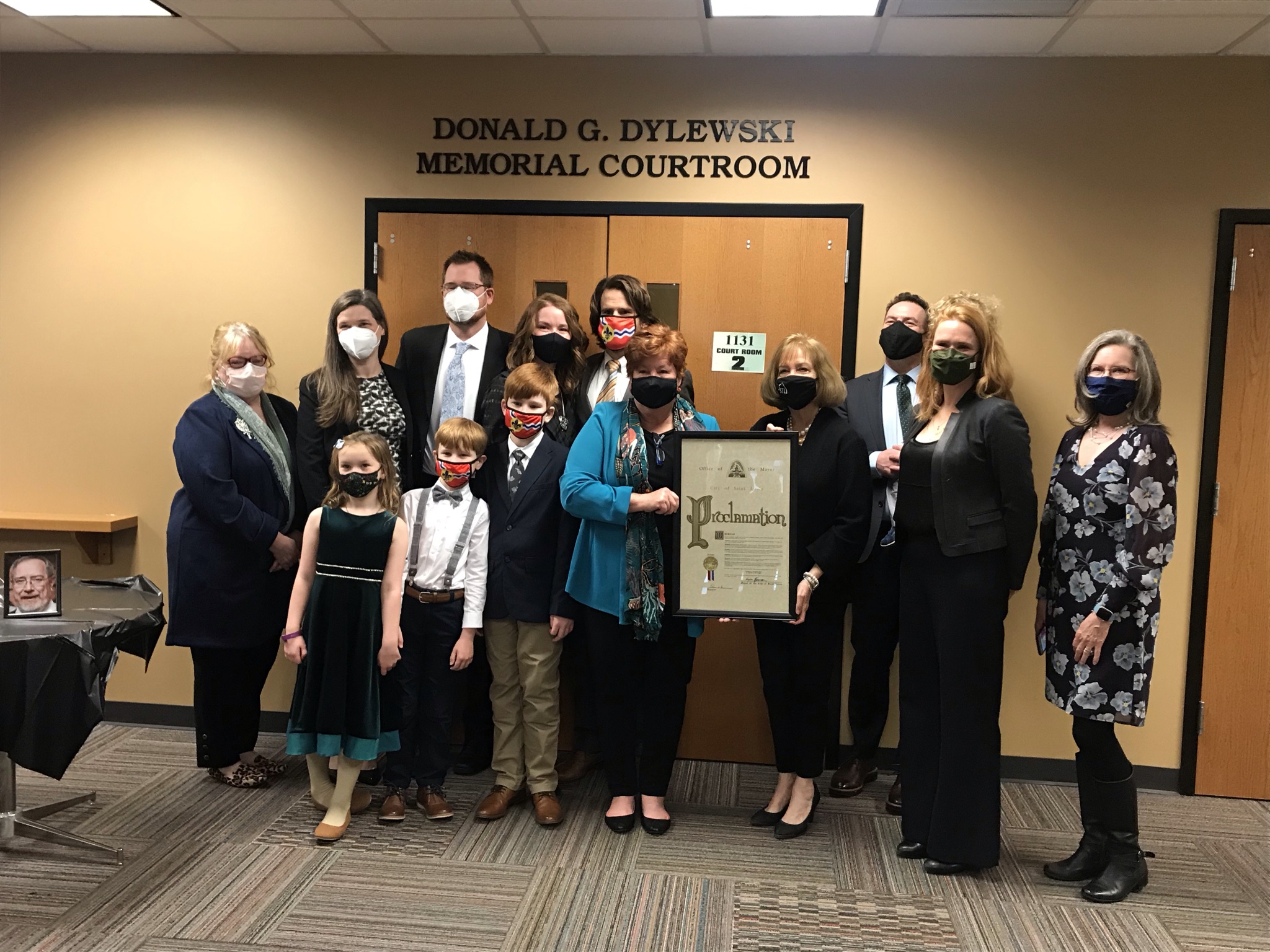 Family, friends and co-workers of the late Donald G. Dylewski gathered on March 19, 2021 to celebrate his life and legacy. After nearly 40 years of dedicated public service to the citizens of the City of St. Louis Dylewski passed away unexpectedly on January 15, 2021 at the age of 70.
Dylewski began his tenure of public service in 1978 serving as the Maintenance Manager to the City of St. Louis' Land Reutilization Authority. He joined the City Counselor's Office on June 28, 1982 as an Assistant City Counselor representing the LRA and then the Economic Development Council (now SLDC). During his tenure, Dylewski worked on and was instrumental to the land acquisitions for the St. Louis Lambert International Airport runway expansion.
Through his advocacy and experience, Dylewski played an integral role in representing the City of St. Louis in Municipal, Circuit, and Federal Court. As an Associate City Counselor, he spent the last several years as the lead trial attorney for the Municipal Court Section of the City Counselor's Office.  
In honor of the City's immense appreciation and gratitude to the family of Donald G. Dylweski for his nearly 40 years of work for the City Counselor's Office, Courtroom 2 of the City Municipal Court was named the "Donald G. Dylewski Memorial Courtroom" and Mayor Lyda Krewson proclaimed March 29, 2021, as: Donald G. Dylewski Day in the City of St. Louis.
# # #