This article is 9 years old. It was published on May 1, 2013.
 During a brief ceremony last month at City Hall, Mayor Francis G. Slay presented Donald Stephens with a 40-year service pin.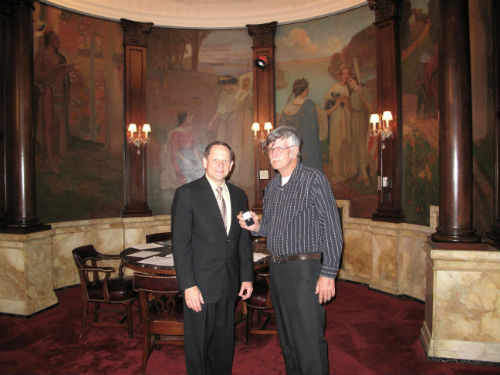 Mr. Stephens began his career with the City of St. Louis Parks Dept. in December 1972.  He was hired as a Semi-Skilled Laborer working for Mr. Cecil Miller, Golf Course Superintendent at the Forest Park Municipal Gold Course and later for Mr. Thomas Morton, Golf Course Superintendent.  Mr. Stephens was responsible for maintaining the Greens, Fairways and Tee Boxes on the 18-hole Municipal Golf Course in Forest Park.  This included mowing, aerifying, and spraying.
In 1987, Mr. Stephens promoted to Labor Foreman I in the Park Construction Section and retains that same position today.  In his capacity as a Labor Foreman I, Mr. Stephens supervises a three-man crew responsible for placing and finishing concrete curbs and sidewalks, tuckpointing, installing and repairing playground equipment, and installing and repairing chain link fencing.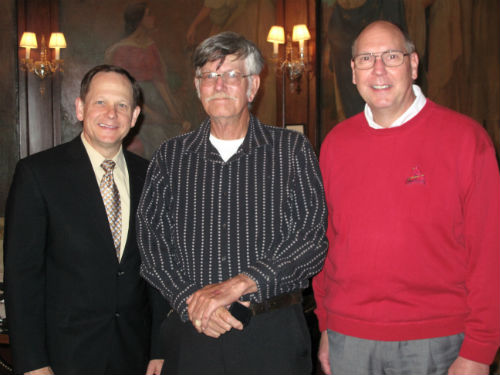 Pictured above:  Mayor Francis G. Slay, Donald Stephens and Parks Commissioner Dan Skillman, who attended the ceremony with Stephens.
Congratulations, Donald!
Parks Division
City of St. Louis
Department:


Division of Parks


Topic:


Employees