This article is 7 years old. It was published on March 1, 2016.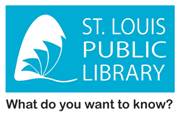 ST. LOUIS PUBLIC LIBRARY AND THE NINE NETWORK OF PUBLIC MEDIA WELCOME CELEBRITY CHEF AND AUTHOR CHRISTOPHER KIMBALL---REGISTRATION NOW OPEN
 The St. Louis Public Library and the Nine Network of Public Media are proud to welcome the host of the popular public television shows,America's Test Kitchen and Cook's Country, celebrity chef and author Christopher Kimball to Central Library, 1301 Olive St., on March 15.
Chefs Kimball and Bridget Lancaster are the highlight of the Library's Food for Thought Month.  The events are FREE, but registration is required.  Registration opens on February 24 at chriskimball.eventbrite.com. The schedule of events is:
1-2 p.m.  An Afternoon With Christopher Kimball
2-3 p.m.  Book signing
7-8 p.m.  An Evening With Christopher Kimball
This is a presentation only.
Nearly two million viewers tune in to watch the 64-year-old chef, editor, publisher, and TV/radio personality each week on America's Test Kitchen.  The show entered its  16th season in January.
Christopher Kimball founded Cook's Magazine, a national magazine for cooking hobbyists, in 1980, and served as publisher and editorial director through 1989. In 1984, Mr. Kimball founded the "Who's Who of Cooking in America," which was initiated to honor the leading American chefs, restaurateurs, vintners, food writers, and food producers. In 1993, Mr. Kimball relaunched Cook's Magazine as Cook's Illustrated; recently, he founded Cook's Country magazine. Kimball is also the host of America's Test Kitchen, a public television cooking show now in its 16th season, and host and executive producer of Cook's Country from America's Test Kitchen, which debuted in September 2008.
He is the author of The Cook's Bible: The Best of American Home Cooking; The Yellow Farmhouse Cookbook; Dear Charli; The Dessert Bible: The Best of American Home Cooking; and Fannie's Last Supper.
Bridget Lancaster is the Executive Food Editor for New Media, Television and Radio. She joined the Cook's team in 1998 and is an original cast member of both America's Test Kitchen and Cook's Country television shows, as well as a co-host for the America's Test Kitchen Radio program. She also serves as the lead instructor for the America's Test Kitchen Online Cooking School.
America's Test Kitchen has 25 books associated with it.
Books available for purchase courtesy of Barnes &Noble.
Support provided by St. Louis Public Library Foundation.
For more information, call 314.880.8752.
# # #
Department:


St. Louis Public Library