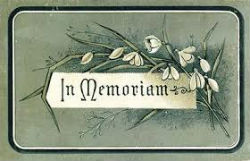 It is with great sadness that we announce that longtime city employee James Buchanan, Jr. departed this life on Monday, Aug. 1, 2022.  
Mr. Buchanan began his professional career as an officer in April 1965 when he joined the St. Louis Metropolitan Police Department as a Probationary Patrolman. He served with distinction in the 5th, 7th, 8th, and 9th districts, and he was promoted to the rank of Sergeant in 1979. He retired from SLMPD in 1988.  
In 1993, Sgt. Buchanan became a Special Executive Assistant to then-Mayor Freeman R. Bosley, Jr.
In 1997, he joined the St. Louis Development Corporation, where he currently served as a Commercial District Manager, responsible for assisting with economic development within the City of St. Louis.
Visitation & Celebration of Life Service
The family will fellowship with friends from 10 a.m. to 11 a.m. on Thursday, August 11, 2022 at Open Door Outreach Ministries, 2526 S. 12th Street, with the Celebration of Life Service to begin promptly at 11 a.m. 
Interment will follow at Calvary Cemetery & Mausoleum.
To his family members, his co-workers, and his many friends, the members of the City Service express their deepest sympathies.
# # #
Department:


St. Louis Development Corporation


Topic:


Employees