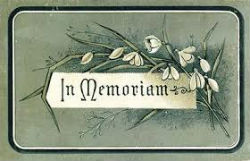 It is with deep sorrow that the Department of Parks, Recreation & Forestry announces the passing of our beloved friend and co-worker Mr. Sylvester Brandon.
Visitation:
Monday, December 29, 2014
10 a.m.
Calvary Missionary Baptist Church
2822 Dr. Martin Luther King Drive
St. Louis, MO  63106
Funeral:
The funeral service will start at 11 a.m.
Burial:
Jefferson Barracks Cemetery
2900 Sheridan Road
To his family members, his co-workers at Forestry, and his many friends, the members of the City Service express their deepest sympathies.
# # # 
Department:


Department of Parks
Recreation
and Forestry


Topic:


Employees

1 comment from someone like you has helped us improve this page. Keep the feedback coming!