This article is 11 years old. It was published on March 1, 2011.
During a brief ceremony last month, Johnnie Lee (left) received his 40-Year Service Pin from Refuse Commissioner Nick Yung. Due to a scheduling conflict, Lee was not able to attend the ceremony in the Mayor's Office so Refuse Commissioner Yung presented the pin on Mayor Slay's behalf.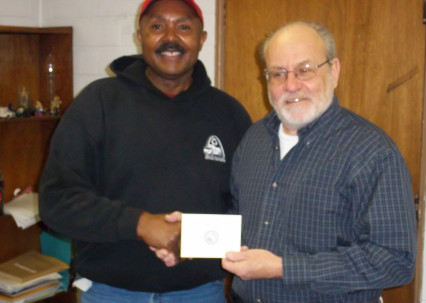 Congratulations, Johnnie!