This article is 4 years old. It was published on June 1, 2019.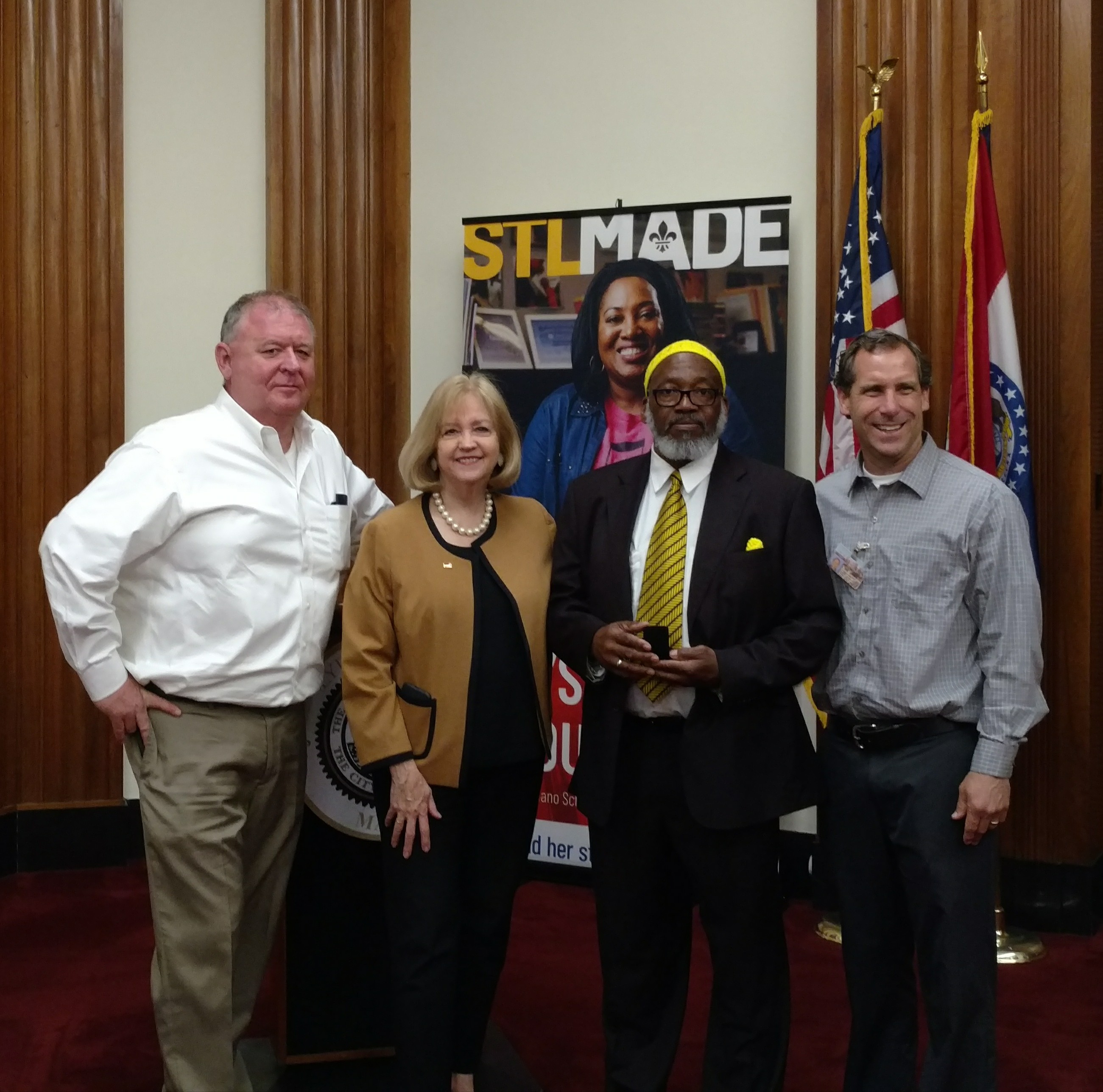 During a brief ceremony at City Hall last month, Mayor Lyda Krewson presented a 40-year service pin to Khonsubey of the Forestry Division. Pictured from left are Greg Hayes, Director of the Department of Parks, Recreation and Forestry; Mayor Lyda Krewson; Khonsubey, and Alan Jankowski, Commissioner of Forestry.
Khonsubey started his career with the City in the Refuse Division in 1979. Thirty-five of his years with the City have been with the Forestry Division, working his way up to Labor Supervisor in Weed Control. His dedication still remains strong as he comes to work early every day and stays late to make sure all of his staff have direction and go home safe for the day.  
Khonsubey's passion lies in training new staff and coaching all employees in the Division to advance within the Department or elsewhere in the City system. Khonsubey loves what he does, and the Division and City have benefited from his hard work over the years.
Congratulations, Khonsubey!
# # #
Department:


Office of the Mayor


Topic:


Employees