This article is 6 years old. It was published on June 12, 2015.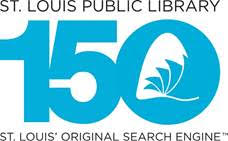 ST. LOUIS PUBLIC LIBRARY DEBUTS LIVE ON OLIVE OUTDOOR CONCERTS WITH THE RALPH BUTLER BAND
The St. Louis Public Library is proud to take its NOT SO QUIET! Concert Series to the street with the debut of LIVE on Olive.  Every Third Thursday from June through September, music fans will be treated to an exceptional selection of the region's best and most exciting bands performing outdoors*in front of one of St. Louis' most dramatic backdrops, Central Library, 1301 Olive Street. All shows begin at 7 p.m. and are FREE and open to the public.  (*Events will move indoors to the Auditorium in case of inclement weather.)
LIVE on Olive kicks off on June 18 with the Ralph Butler Band.  With over 25 years' experience and more than 7,500 performances under their belts, the Ralph Butler Band has long been one of the most sought after bands in St. Louis. Blending traditional Motown with today's most popular songs, Butler has earned the title of "Public Entertainer Number One."
MAKE AN EVENING OF IT!  Urban Eats Café Central will be set up outside with mouthwatering food and drinks with an ethnic twist throughout the evening. It's the perfect way for concertgoers to keep their energy up as they enjoy great music!
For details, click slpl.org or call 314.539.0347.
#       #       #
Department:


St. Louis Public Library