This article is 11 years old. It was published on November 1, 2011.
During a brief ceremony in his office last month, Mayor Francis G. Slay presented a 40-year service pin to Claudia Roe. Pictured below (from l to r) are: Assessor Ed Bushmeyer, Claudia Roe and Mayor Slay.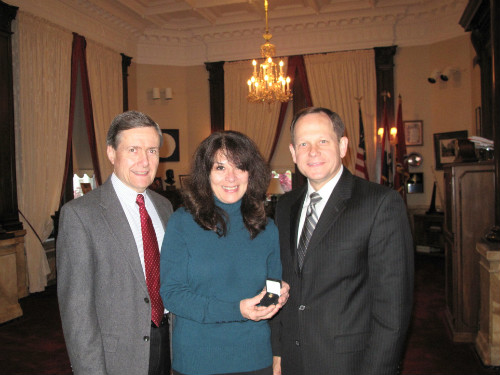 Roe began her service with the City on June 14, 1971 at Lambert-St. Louis International Airport as a Typist Clerk II. After five years, she transferred to the Assessor's Office where she remains today in her current position of Residential Property Appraisals Manager. 
Congratulations, Claudia!
Mayor's Office
City of St. Louis
Department:


Office of the Mayor


Topic:


Employees