This article is 10 years old. It was published on November 16, 2012.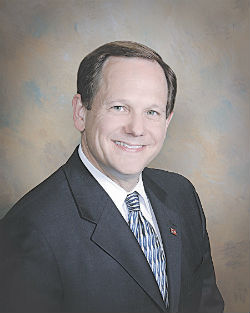 St. Louis Mayor Francis Slay today announced that the legal community is partnering with the City Counselor's Office in a unique program to make City neighborhoods better. The Bar Association of Metropolitan St. Louis is organizing a group of lawyers who will work for free in partnership with the City Counselor's Office to address problem property issues throughout the City and to review ordinances related to neighborhood improvement.

"One bad property, one dilapidated building, or one drug house can bring down an entire block," said Mayor Francis Slay. "So, more than ten years ago, we created the Problem Properties Task Force so that City government could crack down on run-down properties and nuisance crimes. The Task Force has forced thousands of property owners to clean up their messes, making neighborhoods better. However we cannot rest on our laurels, and I am so proud that the private legal community is stepping up to the plate to partner with the City to expand this program."
Right now, the Problem Properties Task Force led by city attorneys goes after owners of run-down properties, or properties with a lot of nuisance crimes. They either clean up their properties or face litigation-- even jail time. Under the new program, private lawyers-- working for free-- will represent neighborhoods that want problem properties cleaned up.
Mayor Slay was joined by Patti Hageman, the St. Louis City Counselor; Heather Hays, the President of the Bar Association of Metropolitan St. Louis; and Tom Minogue, the Managing Partner of Thompson Coburn, today in unveiling the program.
"This will be a powerful tool for neighborhoods," Slay said. "I thank all of the lawyers willing to donate their time."
"Private lawyers will donate their time to help us file lawsuits against the worst-of-the-worst problem properties, and they will be an invaluable asset in reviewing our ordinances and bringing best-practice ideas to local legislation," added Patti Hageman.
Tom Minogue stated, "Thompson Coburn is proud to continue its tradition of public service in this progressive way. We are excited to be at the forefront of this unique partnership."
# # #