This article is 11 years old. It was published on September 1, 2011.
St. Louis Mayor Francis G. Slay was on hand one day last month to lend his support and a hand as AmeriCorps St. Louis, the nation's most recognized national service disaster relief program, received a critical boost to its ongoing efforts in north St. Louis County and Joplin from Lumiere Place.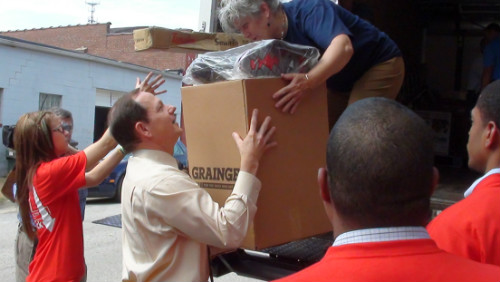 Pictured above is Kathleen Bercherer, Program Director, AmeriCorps St. Louis, handing a box to Mayor Slay, as Lumiere Place team members beside him await to assist in processing the donations.
Lumiere Place, the downtown casino and hotel complex donated more than $10,000 worth of desperately needed relief equipment to assist AmeriCorps St. Louis Emergency Response Teams (ERTs). ERTs provide logistical support for emergency operations, assist governmental agencies on disaster preparedness, response and recovery and have been key responders here at home and around the nation.
Donated items included pressure washers, gas powered generators, pop-up tents, extension ladders, extension cords, Pole Saws, boots, heavy duty rubber gloves and florescent high visibility vests.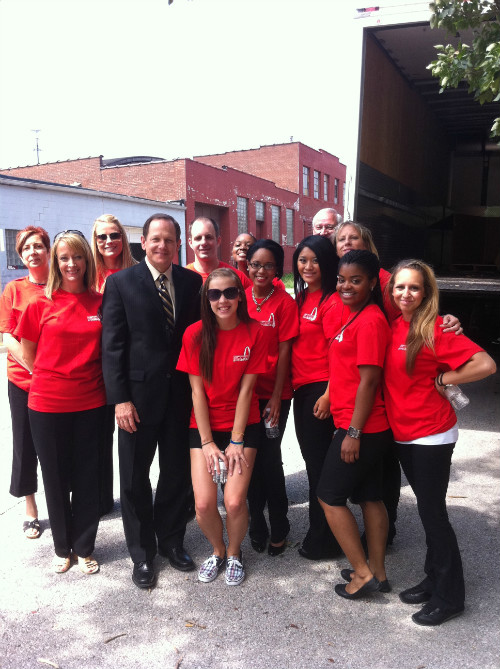 For more information on the AmeriCorps St. Louis relief efforts, log onto http://www.americorps-stl.org .
Department:


Office of the Mayor


Topic:


Community