This article is 5 years old. It was published on February 1, 2017.
 During a brief ceremony last month at City Hall, Mayor Francis G. Slay congratulated Robert C. Cotton on his 40 years of service with the City and presented to him a 40-year service pin in recognition of his dedication and commitment to the City and the residents of St. Louis.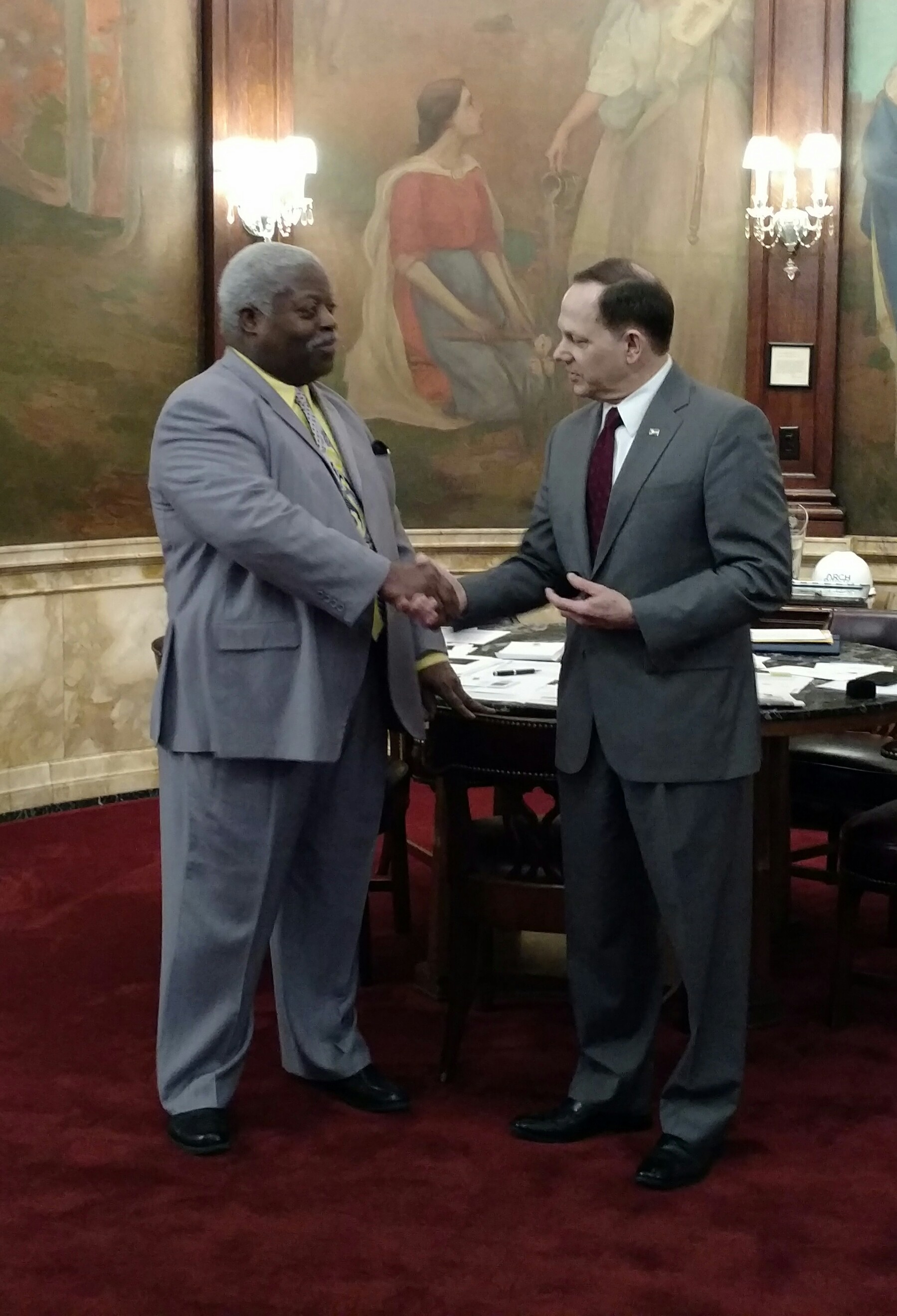 Cotton started with the City of St. Louis on October 18, 1976 at the Street Department in City Hall as a Drafter II.  His duties with the City's Street Department consisted of drafting street and alley improvements from surveyor's notes for new construction.  He also supervised the Drafter I and three to five Work-Study students.  Many of the interns and students he supervised moved on to full-time position in the technical field.  In 1985 his section was combined with the Design Division of the Board of Public Service. 
During this tenure he has promoted up the ranks to his current position of Survey Projects Coordinator with the Board of Public Service.  A few of the projects he is most proud of include the Hampton Avenue, Kingshighway Boulevard, and Goodfellow Boulevard improvement projects.  His current duties include the review of all subdivision, consolidation, dedication and vacation plats, and he is the keeper of all drawings created by and for the Board of Public Service.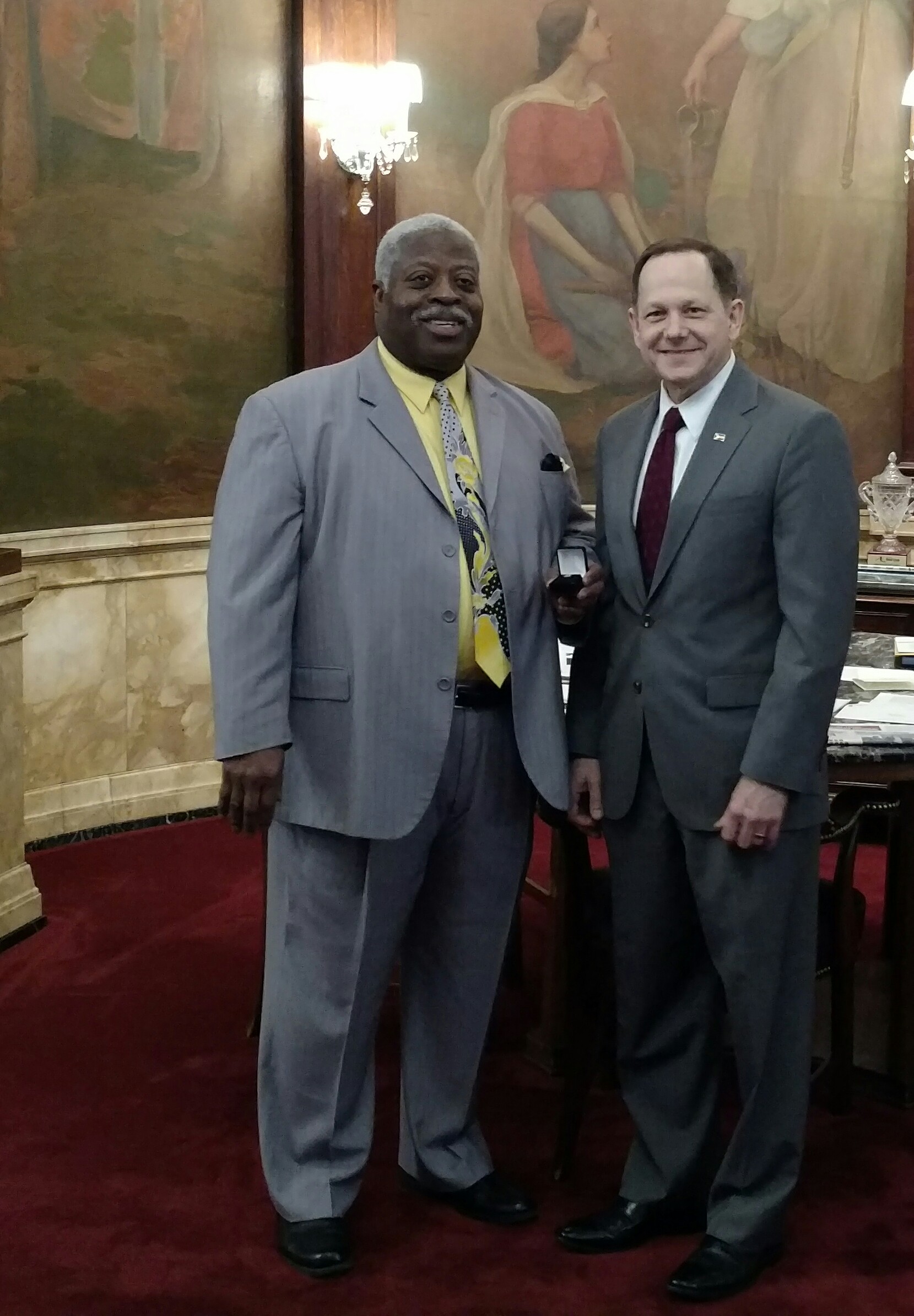 Congratulations, Bob!
# # #
Department:


Office of the Mayor


Topic:


Employees