This article is 11 years old. It was published on June 1, 2011.
Would you like to have your children participate in some summer recreational programs but cannot afford the fees? There are a very limited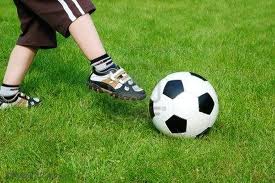 number of scholarships available for youths to participate in recreation at:
Herbert Hoover Boys and Girls Club - main campus (year-round programming) - 2901 N. Grand - (314) 652-8300
Mathews-Dickey Boys and Girls Club - (summer camps & year-round programs) - 4245 N. Kingshighway - (314) 382-5952
YMCA's Carondelet Park Rec Complex (year's membership) - 930 Holly Hills - (314) 768-9622
YMCA's South City Branch (year's membership) - 3150 Sublette - (314) 644-3100
YMCA's Monsanto Branch (year's membership) - 5555 Page - (314) 367-4646
REQUIREMENTS:
Qualify for St. Louis Public Schools free lunch program and provide proof of such to the Recreation Division
Provide proof of residency in the City of St. Louis
Provide proof of enrollment in school for the previous calendar year
Be a new member to one of the providers listed above for the period July 1, 2011 to June 30, 2012
Be between the ages of 7 and 17 years old
For more information, contact one of the program agencies listed above or contact Parks, Recreation & Forestry at (314) 289-5310 or contact Alicia Stellhorn at (3134) 289-5302.