This article is 5 years old. It was published on November 1, 2017.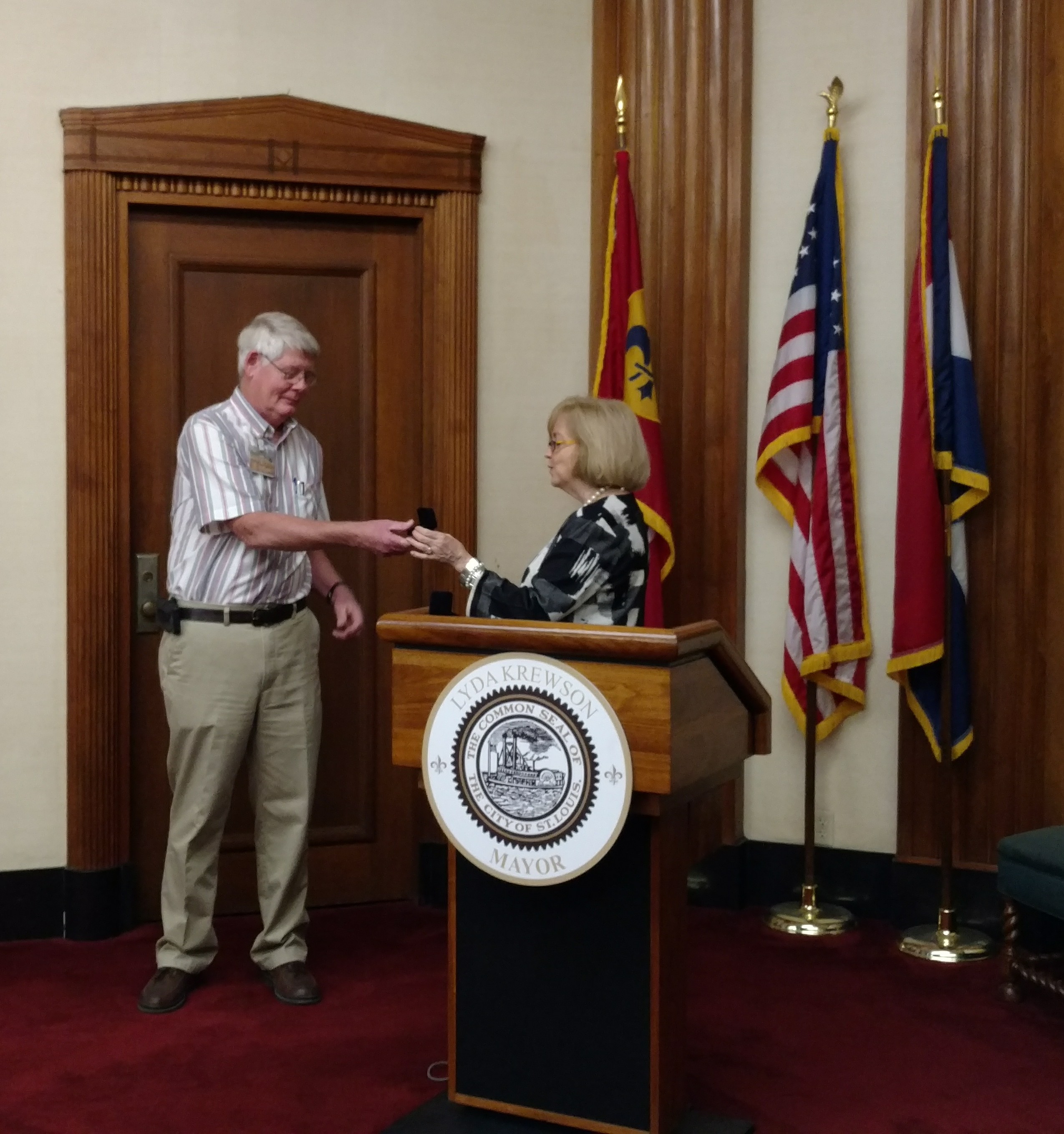 During a brief ceremony in Mayor Lyda Krewson's office last month, Mayor Krewson presented Tom Huelman with a 40-year service pin.
Huelman began his career with the City of St. Louis, Traffic Division in September 1977 as a Traffic Engineer. He transferred to the Board of Public Service, Construction Division in March of 1985, and his title was changed to Civil Engineer III. In 2000, he was promoted to his current position of Civil Engineer Supervisor.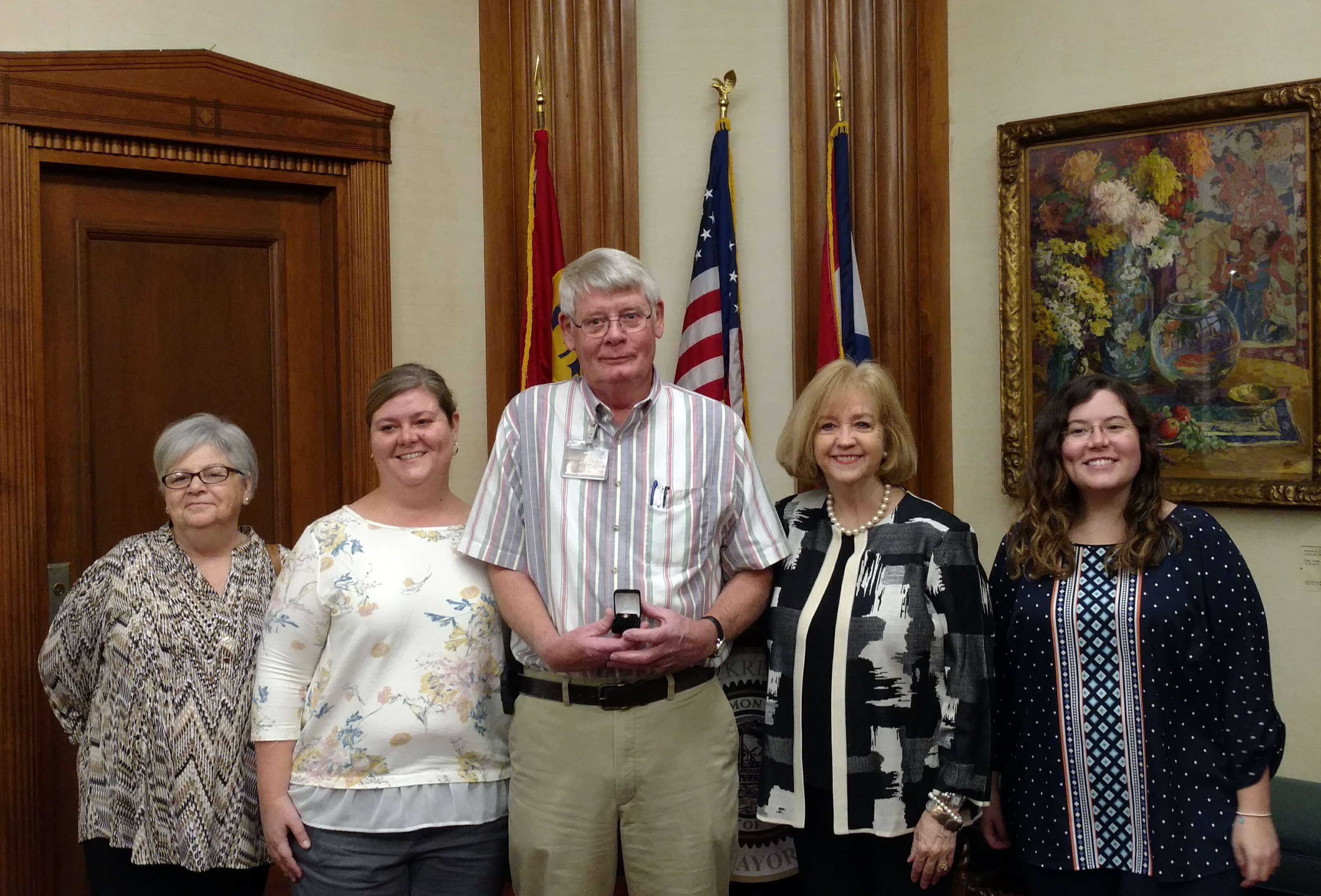 Pictured from left: Lili Huelman, Lisieux Huelman, Tom Huelman, Mayor Lyda Krewson, Daniella Huelman
During his career, Huelman has worked on many significant projects including: Eads Bridge Vehicle Deck Reconstruction, City Radio Communication Center, Fire Department Training Tower, Grand Avenue Viaduct over Mill Creek Valley, Lansdowne Bridge over River Des Peres, North Tucker Reconstruction, South Grand Great Streets, and the Kingshighway Bridge over the Union Pacific Railroad.  
Huelman has also worked on numerous street improvement projects, numerous traffic signal and interconnect projects, numerous park improvement projects and projects at the Municipal River Terminal.
Huelman has a reputation of being very professional, conscientious, attentive to detail, and always is looking to protect the best interest of the people of St. Louis.
Mayor's Office
City of St. Louis
Department:


Office of the Mayor


Topic:


Employees