This article is 5 years old. It was published on March 30, 2017.

ST. LOUIS -- St. Louis Lambert International Airport (STL) wants visitors to get a taste of St. Louis as part of a new dining concept in Terminal 2. Local restaurateurs are invited to submit a bid for this exciting opportunity to design, construct, manage, and operate in STL's busiest Terminal, which saw more than 7 million passengers last year. This is the first time in four years the airport has reached out for a new restaurant opportunity.
STL is currently expanding gate capacity in Terminal 2 because of growth in passengers and air traffic activity. This bid allows local restaurateurs to participate and meet the anticipated demand by constructing a first-class restaurant in a newly available space. STL is seeking a concept that is indigenous to the St. Louis area, known for excellent food and exceptional service.
"We are actively seeking ways to bring the St. Louis experience into our Airport," said Rhonda Hamm-Niebruegge. "This is a really great opportunity for a local business to connect with our millions of travelers, and gives visitors a unique way to connect with our city."
The deadline for bids is June 30, 2017. A pre-bid meeting and tour will be heldApril 21. Bidders may access the qualifications and learn more about this opportunity at flystl.com/t2concept.  
Southwest Airlines exclusively operates out of Terminal 2 and serves 54 percent of the STL's overall passenger traffic, which reached nearly 14 million in 2016.
St. Louis Lambert International Airport (STL) is the primary commercial airport for eastern Missouri and southern Illinois serving 14 million passengers annually. STL is an Enterprise Fund Department of the City of St. Louis. It is wholly supported by airport user charges. No general fund revenues are used for the operation, administration, promotion or maintenance of airport facilities. For more information on flights and services at St. Louis Lambert International Airport, log onto www.flystl.com.

Concept Image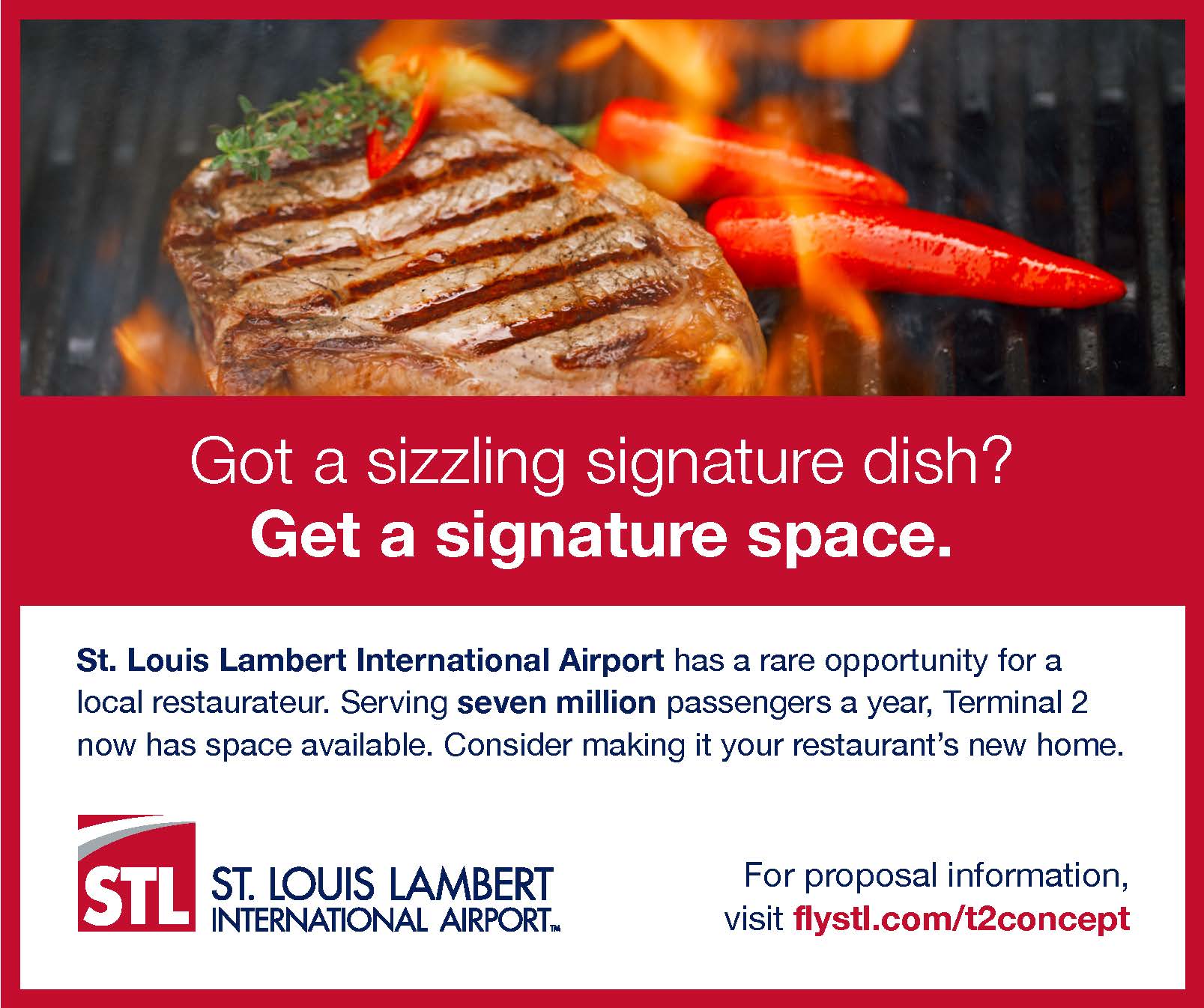 Department:


St. Louis Lambert International Airport


Topic:


Airports