This article is 3 years old. It was published on November 6, 2019.
St. Louis Lambert International Airport (STL) began a new passenger drop-off process at Terminal 2 Departures Drive on Wednesday, Nov. 6 that doubles the vehicle capacity from the previous roadway layout. 
Overnight, crews re-striped Departures Drive at Terminal 2 to create two new parallel lanes for drop-off, instead of angled pull-thru parking spots. The new drop-off system is more commonly used at airports. It increased the drop-off parking capacity to 40 vehicles from 19.  
"The conversion to a traditional style traffic pattern should improve the drop-off times for passengers, as it doubles the amount of space for vehicles and should reduce the amount of vehicles that typically wait for spots during peak travel times."  said STL Director, Rhonda Hamm-Niebruegge.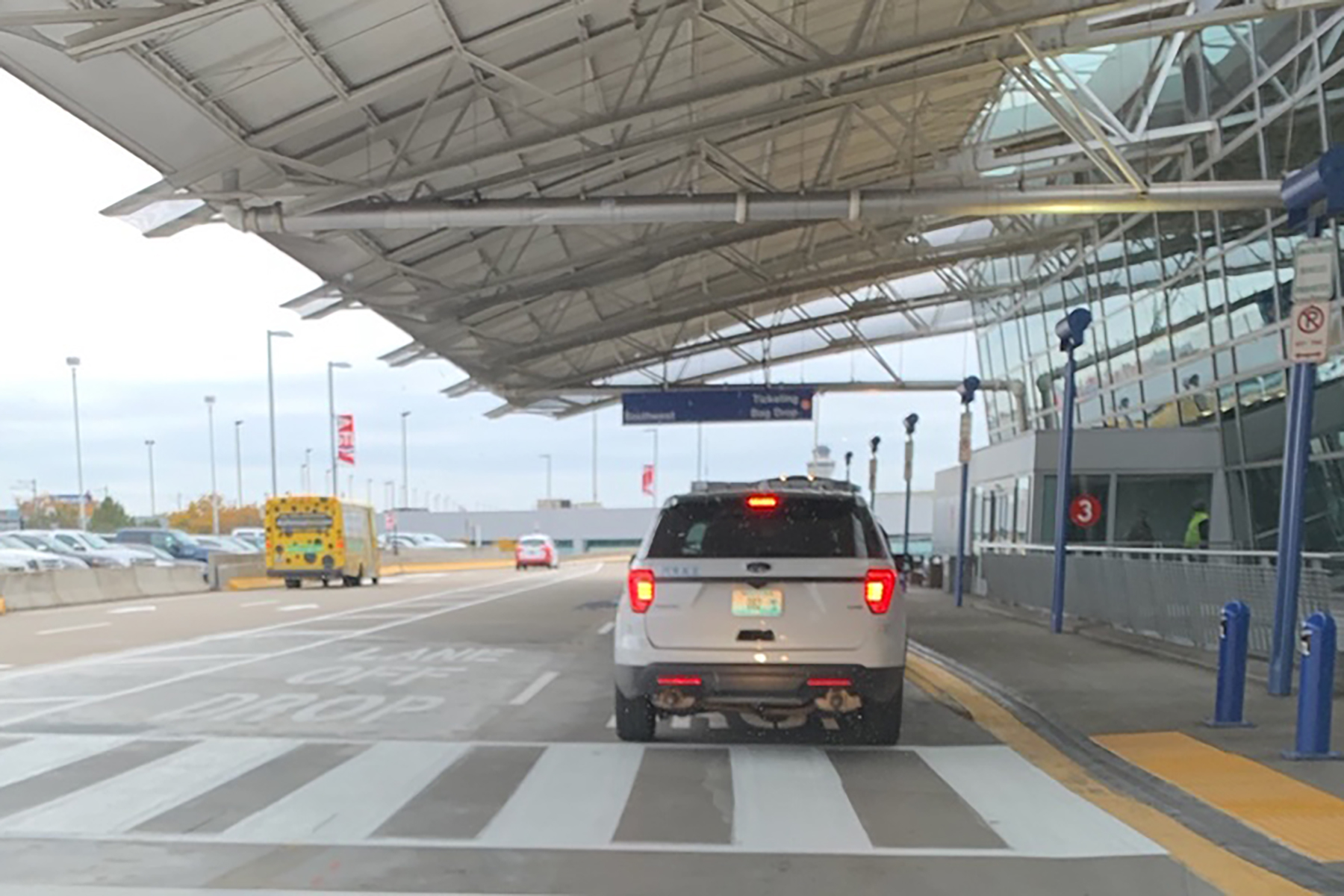 As part of the roadway improvement project, the Airport also expanded the curb by 200 ft. to the east and created two new ADA-compliant drop-off zones. The two north lanes, closest to the terminal, will be dedicated for passenger drop-offs for both personal vehicles and commercial shuttles. The two south lanes will be used as thru lanes, with designated entries into the drop-off area.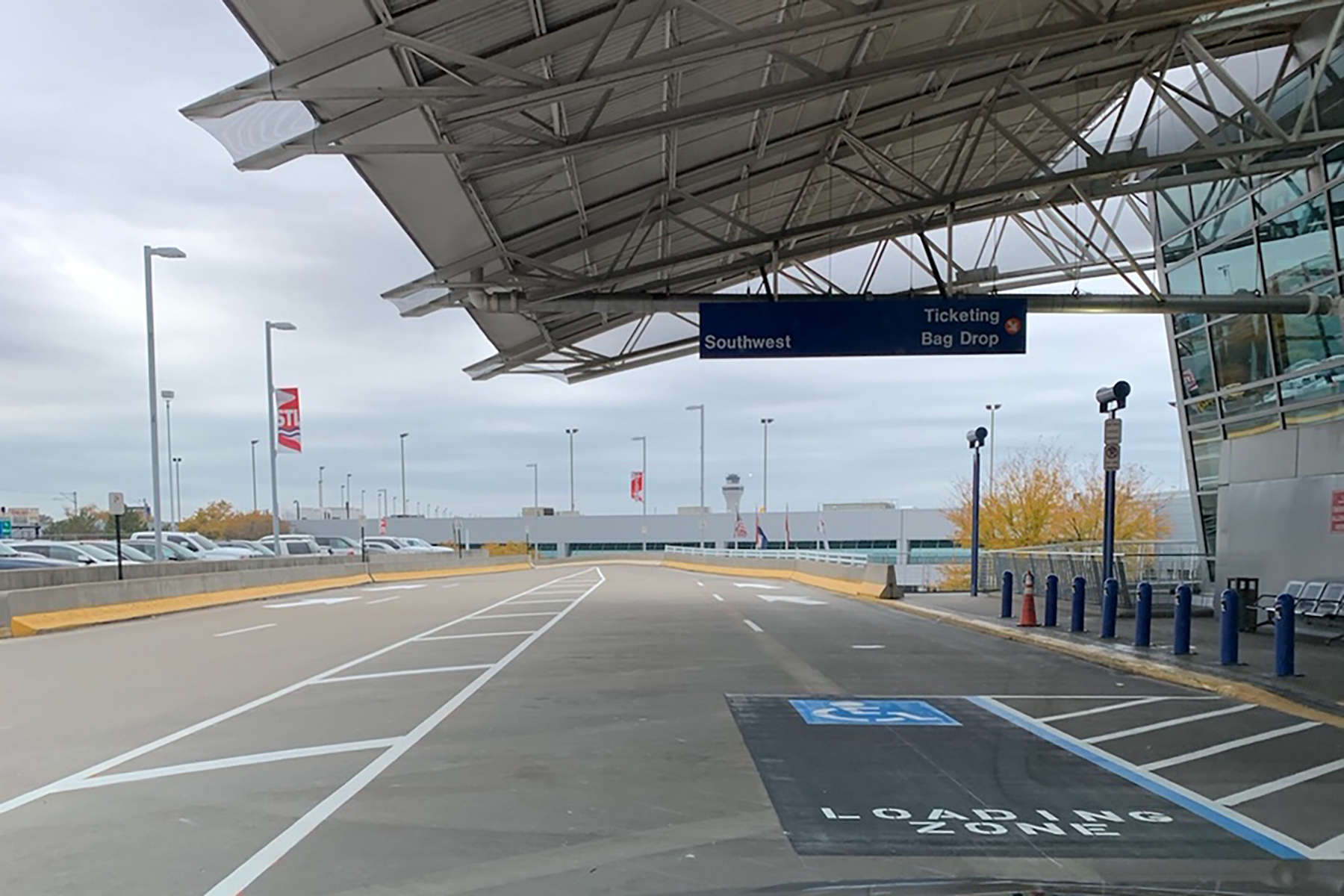 Terminal 2 primarily serves Southwest Airlines, which is STL's largest airline. More than 4.7 million passengers departed from Terminal 2 in 2018, a 23 percent increase from 2016, when the facility handled 3.8 million departing passengers. 
The parking and roadway improvements are only designed for Terminal 2. Terminal 1 will not be impacted and will continue to utilize the angled, drive-thru system for T1 Departures Drive.