This article is 3 years old. It was published on April 25, 2019.
In October 2017, the City of St. Louis Board of Aldermen unanimously passed Resolution 124, which called upon the City to develop a plan to transition to 100 percent clean energy in the form of wind, solar and energy efficiency measures by 2035.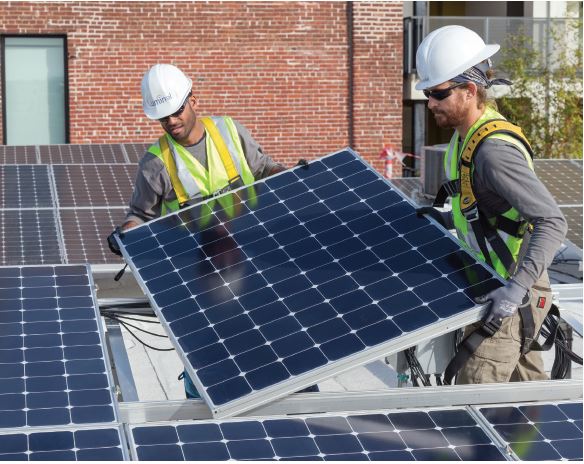 Since the passing of the resolution, Board of Aldermen President Lewis Reed has formed a nine member Advisory Board to spearhead the project. The volunteer group consists of  organizations that represent labor, faith, social justice, environmental justice, public health and the environment, clean energy sector, universities and academic institutions and more. Learn more about the Board Members here. 
Throughout the plan development process, the Advisory Board is seeking to educate the public about the importance of clean energy and acquire input from City residents about the future plan. The city wants to hear from you to understand the clean energy needs of the St. Louis residents.  
---
St. Louis Clean Energy Survey
Submit your responses to the online survey regarding clean energy in St. Louis. Your responses will help steer the plan created by the 100% Clean Energy Advisory Board. 
*The Survey will close on May 31st 2019.
---
"It's essential that the community has a role in the planning process of moving our City to 100% clean energy," said Reed. "We have a President who believes wind turbines cause cancer. It's obvious we need to do a better job of educating the public and raising awareness about this serious issue in our community and world."
The full plan will be submitted to the Board of Aldermen in August 2019.
Learn more and stay up-to-date on this process at stlouis-mo.gov/clean-energy 
Department:


President of the Board of Aldermen


Topic:


Climate