Trunk or Treat
There are a couple of child-safe celebrations of Halloween in the neighborhood.
Published: 10-27-2011
 Trunk of Treat sponsored by Benton Park West Neighborhood Association on Sunday, October 30 (day before Halloween) from 4 to 6 p.m. at Salvation Army Parking Lot (2720 Arsenal at Iowa).

The other "Trunk of Treat" is on Monday, October 31 (Halloween) from 6 to 7:30 p.m. at St. Anthony of Padua Church's parking lot (Meramec & Michigan).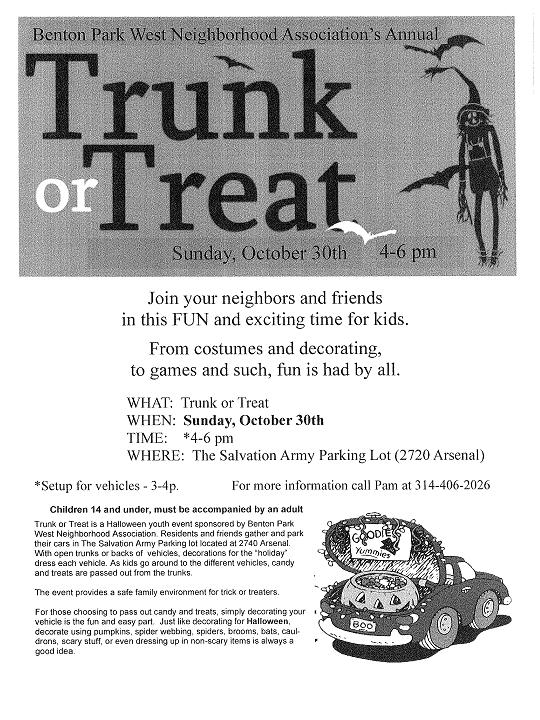 More Stories
As summer draws to an end, the DOH is reminding residents to remain vigilant in protecting themselves and their families from mosquitoes.
Comptroller Darlene Green believes that good policing should not suffer for lack of funding.
Reminder for residents with roll carts