Trunk or Treat
There are a couple of child-safe celebrations of Halloween in the neighborhood.
Published: 10-27-2011
 Trunk of Treat sponsored by Benton Park West Neighborhood Association on Sunday, October 30 (day before Halloween) from 4 to 6 p.m. at Salvation Army Parking Lot (2720 Arsenal at Iowa).

The other "Trunk of Treat" is on Monday, October 31 (Halloween) from 6 to 7:30 p.m. at St. Anthony of Padua Church's parking lot (Meramec & Michigan).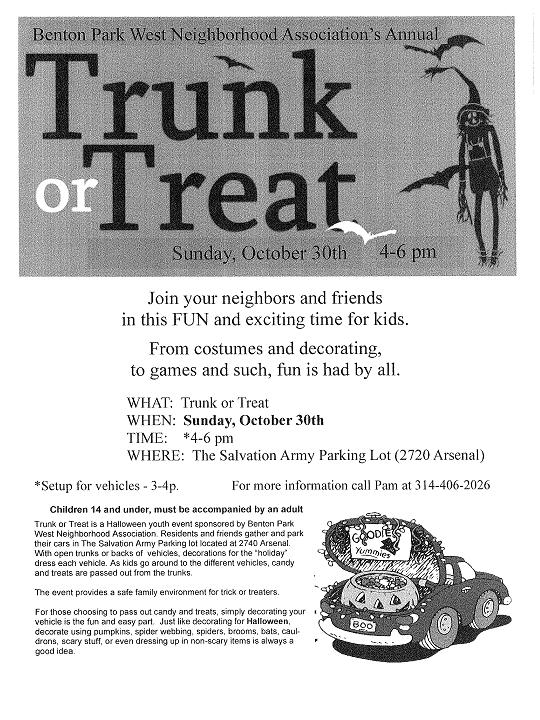 More Stories
Treasurer Tishaura O. Jones joins state legislators and local elected officials to oppose the current stadium proposal in the City of St. Louis
Less red tape and fewer regulatory doors for new business owners in the City of St. Louis
The current stadium funding bill is not fiscally responsible. However, I continue to offer funding solutions.