Trunk or Treat
There are a couple of child-safe celebrations of Halloween in the neighborhood.
Published: 10-27-2011
 Trunk of Treat sponsored by Benton Park West Neighborhood Association on Sunday, October 30 (day before Halloween) from 4 to 6 p.m. at Salvation Army Parking Lot (2720 Arsenal at Iowa).

The other "Trunk of Treat" is on Monday, October 31 (Halloween) from 6 to 7:30 p.m. at St. Anthony of Padua Church's parking lot (Meramec & Michigan).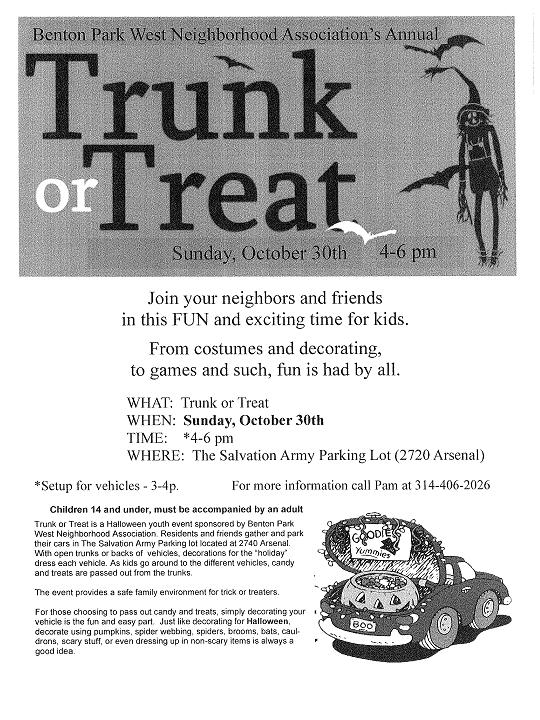 More Stories
Weekly newsletter offering timely safety tips and information about upcoming neighborhood events
Residents of the City of St. Louis will be asked to vote on a $180 million General Obligation bond to fund critical capital needs throughout the City.
Weekly newsletter offering timely safety tips and information on upcoming events in St. Louis City