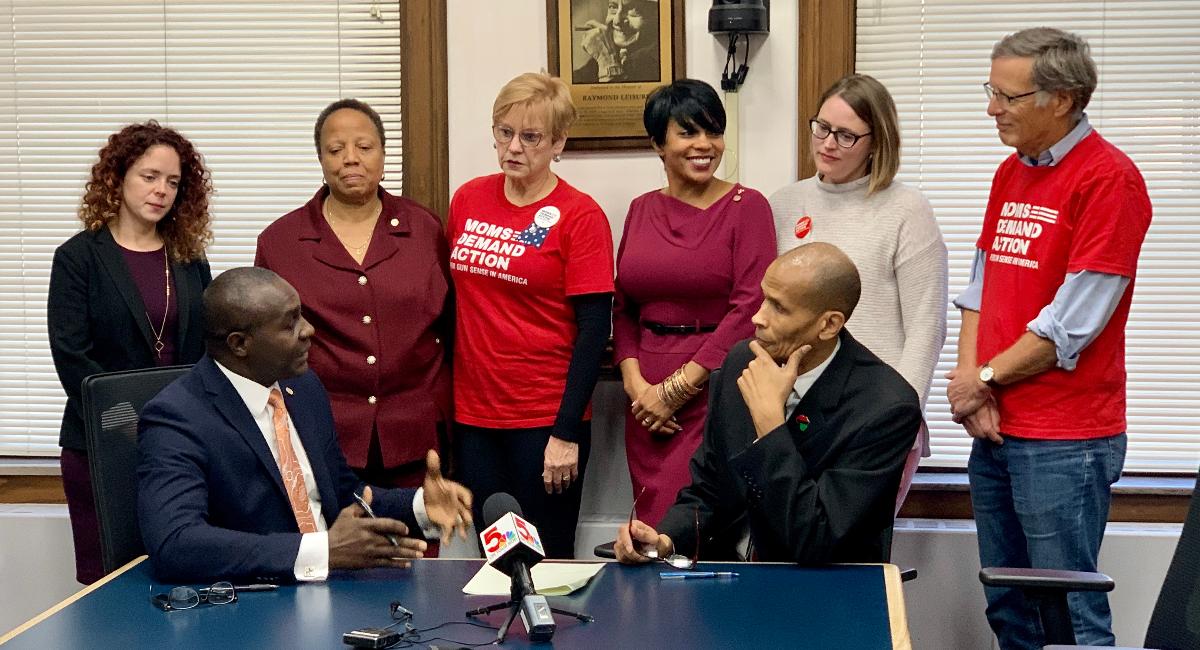 Today, the Board of Aldermen final passed Board Bill 106 - public safety legislation for failed background checks for firearm purchases. St. Louis has become the first city in the U.S. to pass such a law. 
"This is a historic moment for St. Louis and our country. Cities all across America are having to step up and enact their own gun laws because the States are failing us. I am proud of the City of St. Louis for taking this important step to end gun violence," said Board of Aldermen President Lewis Reed. 
The bill now goes to the Mayor's desk. 
Board Bill 106, sponsored by President Reed, establishes reporting requirements for licensed firearm dealers. The legislation requires the dealer to report when a firearm purchase is denied from the National Instant Criminal Background Check System to the St. Louis Metropolitan Police Department. 
The new law will prohibit people who attempt to buy guns and fail the background check from creating a serious public safety threat. In fact, the data shows that 30 percent of criminals who try to buy a gun and fail the background check are rearrested within 5 years.
This common sense piece of public safety legislation will alert law enforcement that a potential crime has been committed, empowering them to intervene before a person with a dangerous history get their hands on a gun.
###
Contact Information:


Mary Goodman
Legislative Director to Board of Aldermen President Lewis E. Reed
Office Phone: (314) 622-4114

Department:


Board of Aldermen
President of the Board of Aldermen


Topic:


Policy Making