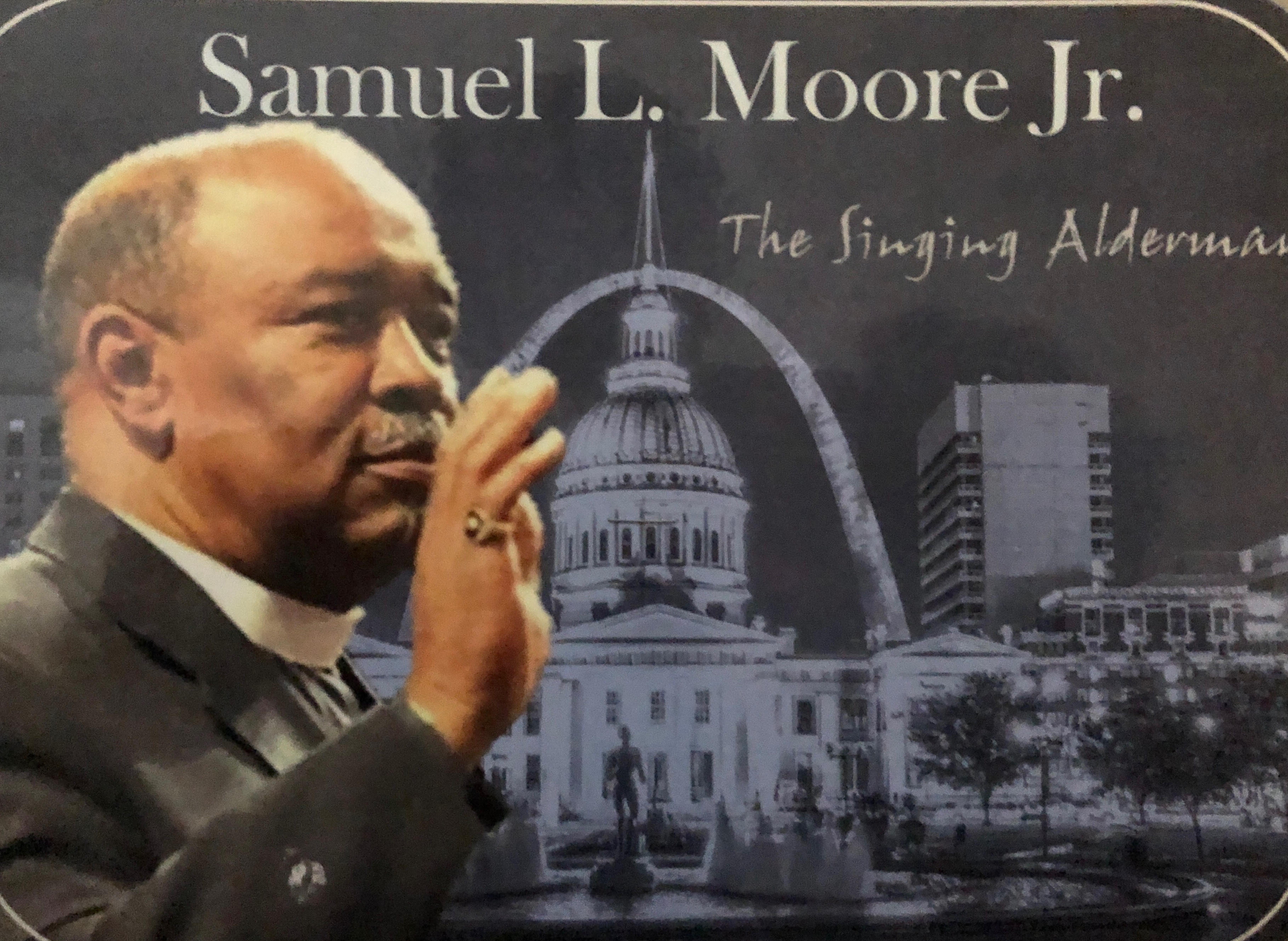 Board of Aldermen President Lewis Reed released the following statement this afternoon after the passing of his dear friend and colleague, Ald. Samuel L. Moore. 
"I'm so deeply saddened at the loss of my spiritual advisor, best friend and brother, Alderman Sam Moore. Words cannot express the sorrow in my heart with the loss of such a dear friend. Please hold his family in your heart during this difficult time," said Reed. 
Alderman Samuel Moore has served as Alderman of the 4th Ward since April of 2007.
He has been a resident of the 4th ward for more than 60 years. He served his constituents with the saying, "Working together for change to continue to restore ward 4." His favorite part of being an alderman is helping his constituents get free LED lights and sidewalk projects. When asked how he thought people would describe him: he said, "passionate, personable and progressive."
Samuel L. Moore passed away peacefully at home surrounded by loved ones at the age of 71. 
###
Contact Information:


Mary Goodman
Legislative Director to Board of Aldermen President Lewis E. Reed
Office Phone: (314) 622-4114

Department:


Board of Aldermen
President of the Board of Aldermen


Topic:


Elected Officials