This article is 4 years old. It was published on January 17, 2018.
Assessor's Office Employees Donate $2000 to Local Charities
Every year, the City of St. Louis Assessor's Office employees donate $2 to be able to dress down on Fridays with the proceeds going to local charities. With over 60 employees, those donations add up week after week, and this year amounted to $2000.
The Assessor's Office Charity Committee seeks out and reviews local charities as potential recipients. The committee puts forward several charities and then the assessor office employees receive a ballot to vote for four winning recipients. In 2017 each of the four recipients received a $500 donation. 
Once a charity has won, it must sit out two years before being considered again, so that year after year, the charity dollars get spread as wide as possible across the community.
This year the assessor's office donated $500 each to the following charities:
Missouri Veterans Home – St. Louis
Shriners Hospitals for Children – St. Louis
St. Philippine Home Women's Shelter
Operation Food Search
The attached pictures show assessor office employees distributing funds to this year's charity winners! 
The employees of the assessor's office are honored and grateful for the ability to give back to the community.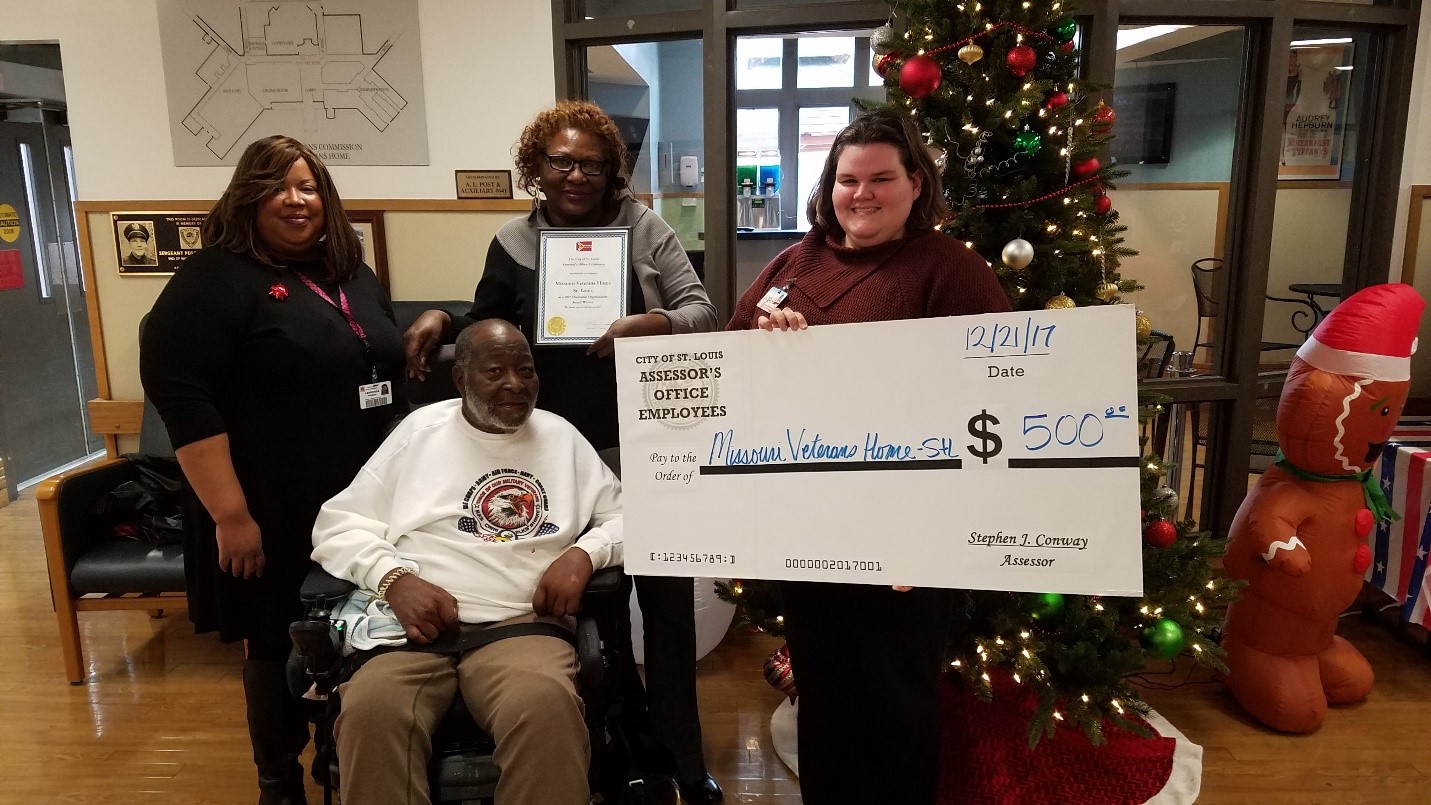 Missouri Veterans Home - St Louis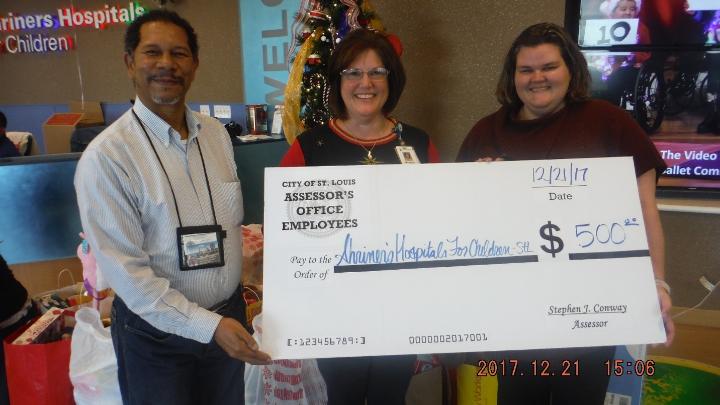 Shriners Hospital for Children - St Louis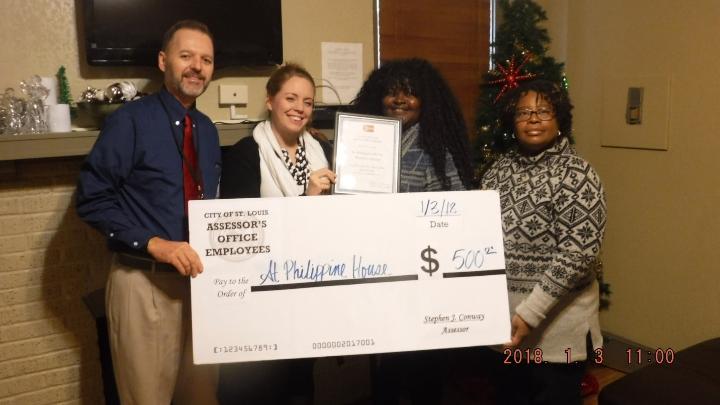 St. Philippine House Women's Shelter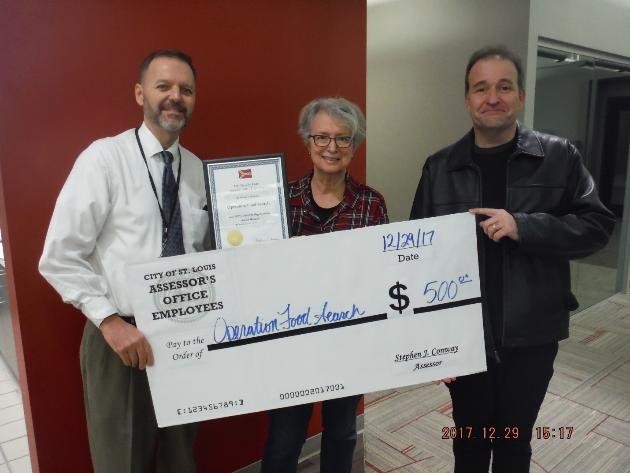 Operation Food Search
Department:


Assessor - Real Estate Assessment and Appraisal
Assessor - Personal Property Assessment and Records
Assessor - Real Estate Records


Topic: