This article is 7 years old. It was published on February 26, 2016.
Proposition E on the April 5 Ballot
What is it?
The Earnings Tax is an assessment, or tax, levied on everyone who lives and/or works in the City of St. Louis. A one-percent tax is imposed on salaries, wages, certain commissions, and other compensations and goes into the city's general revenue budget. The Earnings Tax is identified as Proposition E on the April 5 ballot.
What does the Earnings Tax do for St. Louis?
The Earnings Tax is critical to operating basic services in St. Louis City. The one-percent Earnings Tax rate was established in 1959 and accounts for approximately $164 million, or nearly a whopping 33 percent of the city's general fund budget of $484.4 million. Some of the services that are supported through general funds include the police department, corrections and juvenile detention, street maintenance and repairs, parks maintenance, and more. For a perspective, the police department's operating budget alone is $152 million (FY15).
Who pays it?
Interestingly, it is not only St. Louis City residents who pay this assessment. Everyone who earns wages (and other compensations) within the city limits is assessed as well. The St. Louis region is comprised of city residents as well as commuters who are employed within St. Louis' borders, yet live in neighboring areas. The Earning Tax is collected from wage earners who live in the city as well as commuting wage earners alike. The tax is not levied on dividends, interest, pensions, social security, unemployment benefits, worker's compensation, disability payments, IRAs or other retirement income.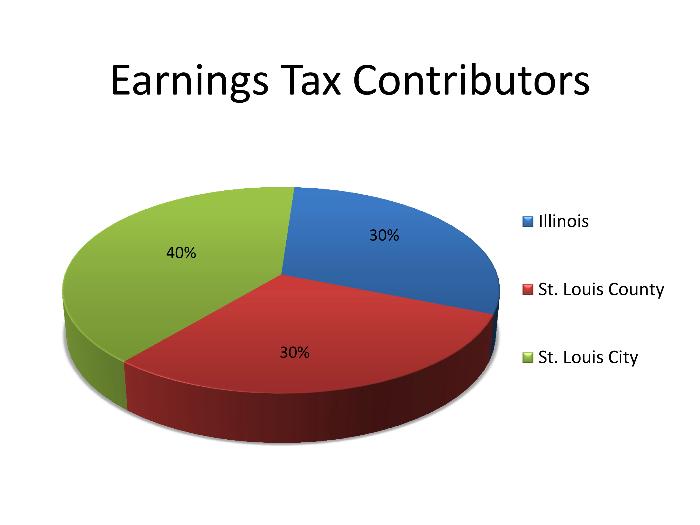 Who approves the Earnings Tax?
The Earnings Tax must be voted on and approved by ballot every five years by St. Louis citizens. It was first enacted in 1959, and in 2010 voters statewide passed a referendum requiring reauthorization by vote every five years. City voters last approved the Earnings Tax in April 2011, with an 88 percent approval rate. Residents are again being asked to vote on the Earnings Tax on the April 5 ballot.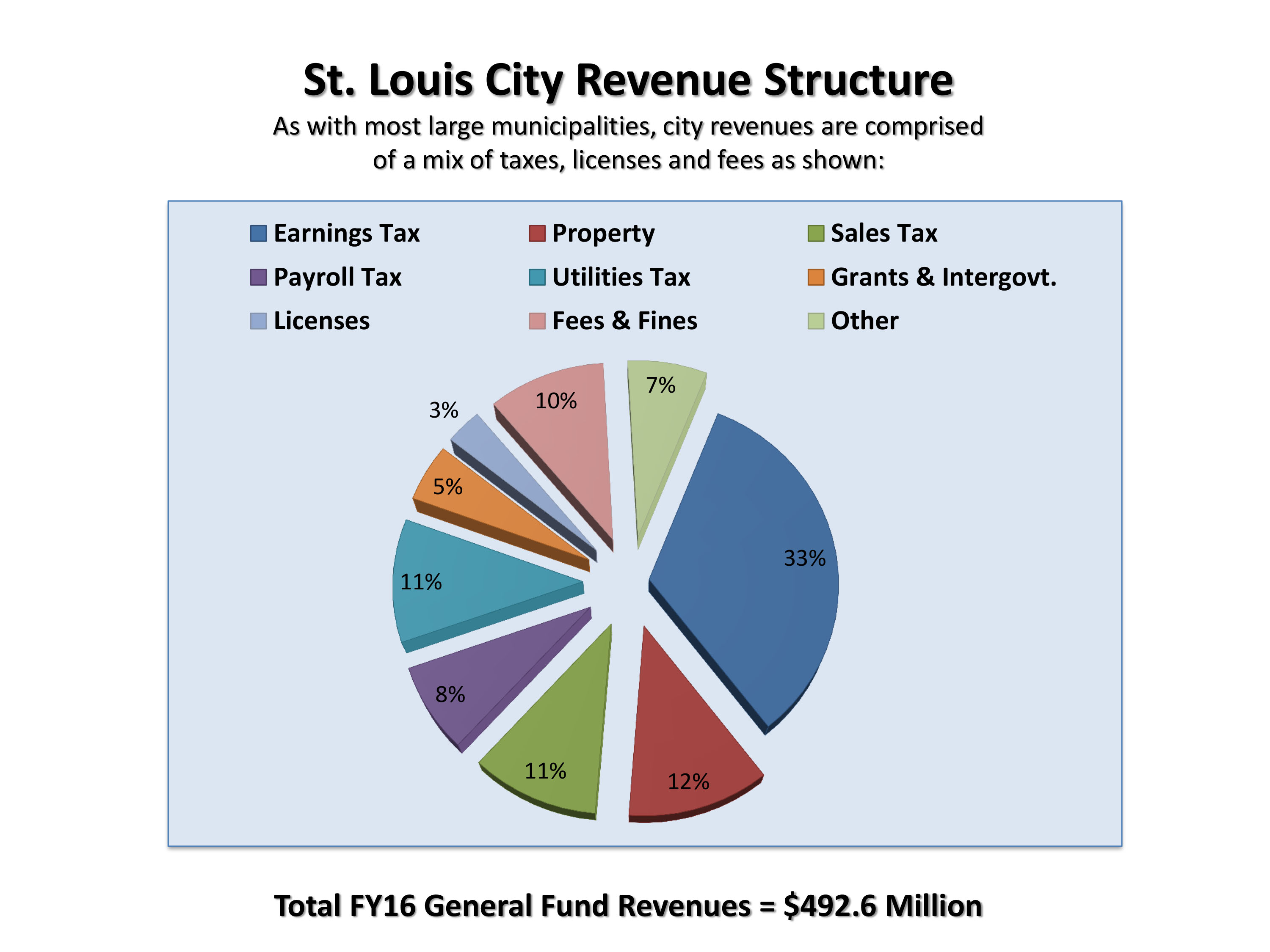 Proposition E as worded on the April 5 ballot:
Shall the earnings tax of 1%, imposed by the City of St. Louis, be continued for a period of five (5) years commencing January 1 immediately following the date of this election?
Department:


Office of the Comptroller


Topic:


Community