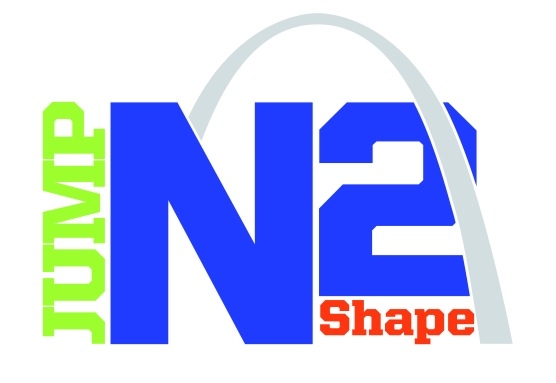 October 25, 2013— Mayor Francis G. Slay along with recording artist Nelly, St. Louis County Executive Charlie Dooley and East St. Louis Mayor Alvin Parks is announcing the kickoff of JUMP N2 Shape, a regional health movement. This initiative is designed to promote weight loss and increase fitness among residents in the metropolitan area and is a major step in working towards Mayor Slay's goal to reduce obesity in the City by 5% by 2018. JUMP N2 Shape encourages individuals to Join in the movement, Unite to improve their health, Motivate each other, and Participate in activities associated with the challenge. 
"We are very excited to bring this initiative to the St. Louis Area, and we have very high hopes that we can make a real impact in our regional health outcomes," says Mayor Slay. "In order to have a prosperous city that is economically healthy, we need to make sure our citizens are physically healthy." 
Currently, 33% of City of St. Louis adults are overweight and 31% are obese, as reported in the Regional Health Commission Report for 2011. In St. Louis County, 32% of adults are considered overweight, and 29% are considered obese. This means that nearly two-thirds of area residents are at an unhealthy weight. Being overweight or obese is a risk factor for many diseases, including hypertension, diabetes, and heart disease. JUMP N2 Shape activities, will aim to reduce the incidence of these diseases by giving participants the tools and information they need to reach and maintain healthy body weights. 
Participants in the initiative will be able to go on line and log exercise minutes and personal weight loss. Special events will be planned throughout the year to encourage residents to exercise and make positive changes in nutritional health in order to assist them in setting and reaching personal goals and achieving a healthy weight. Individual success stories will be profiled. The St. Louis City Health Department will monitor and report on the regions success. Perks of participating include access to nutrition and fitness resources, prize drawings, fitness classes, health evaluations, support groups, discounts at area businesses, and more. 
"Through JUMP N2 Shape, we are not only drawing attention to health issues such as poor nutrition and obesity, but we are equipping citizens to make small lifestyle changes that will lead to overall better health," says the City's Health Director Pamela Walker. Director Walker has already lost 20 pounds since beginning to make small changes in her health and nutrition in March of 2013. More importantly she has lowered her risk of heart disease, stroke and diabetes by achieving normal levels for her blood pressure and sugar. She has set a goal to increase her exercise minutes by 30 per day and lose 20 more pounds by March of 2014. 
The JUMP N2 Shape kick-off event will be held on Monday, October 28th from 5:30 p.m.-7:00 p.m. at Saint Louis University's medical campus stadium at 1200 Compton Ave. The free activities are open to the public and will include a press conference, health fair, exercise routine, an opportunity to walk a mile around the track, a performance by Team Trickset, popcorn and other give-a-ways. 
Anyone wishing to JUMP with us, can sign up at
www.JUMPN2Shape.com
. For more information about participating, please call 314-657-1480. 
Looking for other ways to get involved? JUMP N2 Shape as a sponsor or partner. Sponsors offer financial support to the program in the form of operating funds, goods, or services. Partners contribute participants, activities, and resources to the challenge at a lower level than sponsors. Both sponsors and partners benefit by having their business or product promoted during challenge. If you are interested in becoming a sponsor or partner, please contact Melissa White at whitem@stlouis-mo.gov or at 314-657-1589. 
Current partners include Mayor Francis G. Slay, County Executive Charlie Dooley, Nelly, Mayor Alvin Parks, Washington University School of Medicine Department of Psychiatry, Saint Louis Public Schools, Walgreens, St. Louis American, and the Art Institute of St. Louis, LiveWellSTL, Club Fitness, and the Sustainable Community Resource Center. 
To learn more about JUMP N2 Shape: 
For more information contact Harold Bailey at 314-657-1568, or baileyh@stlouis-mo.gov.
Department:


Department of Health


Topic:


Health