This article is 3 years old. It was published on July 19, 2017.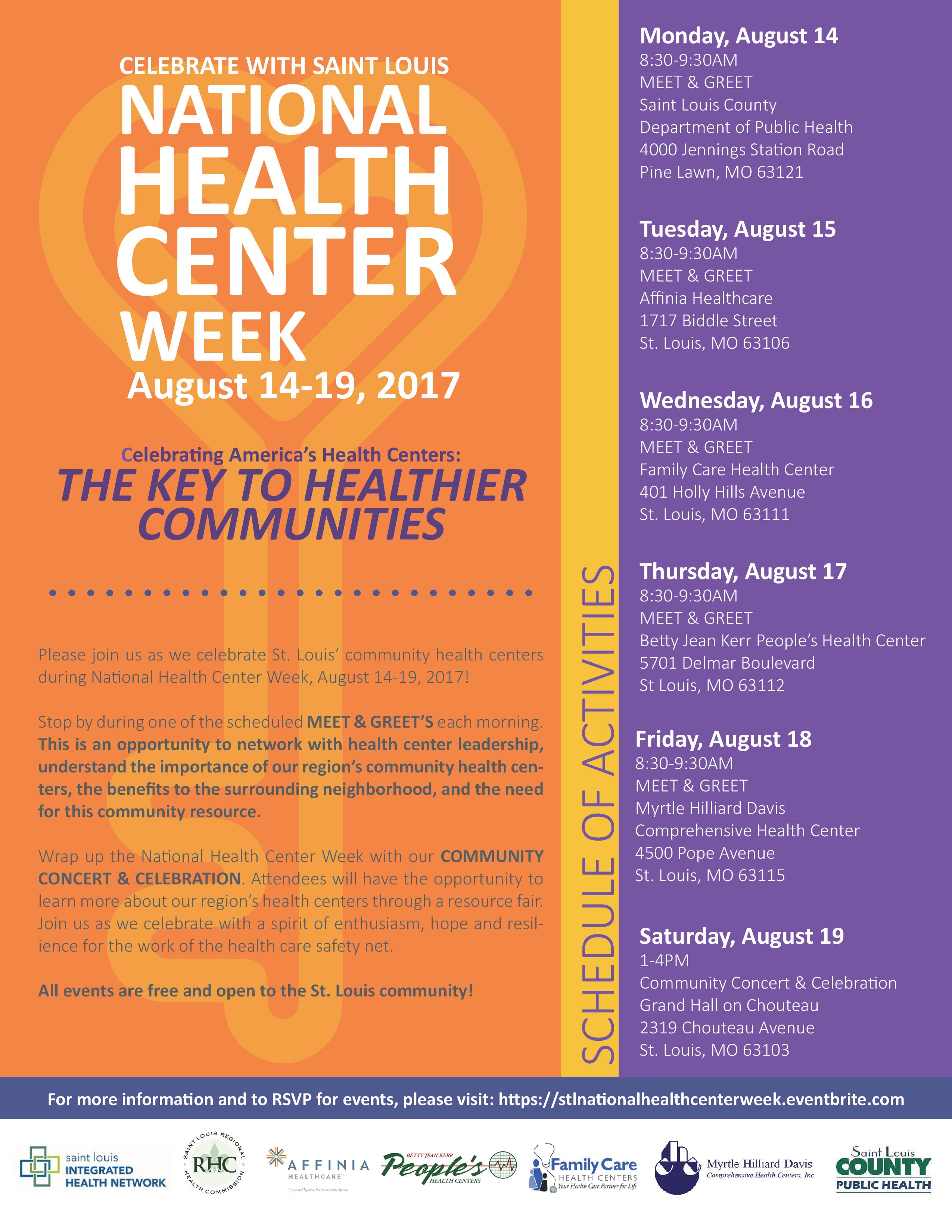 Calendar of events:
August 15, 2017 - Affinia Healthcare, 1717 Biddle Street
August 16, 2017 - Family Care Health Center, 401 Holly Hills Avenue
August 17, 2017 - Betty Jean Kerr People's Health Center, 5701 Delmar Boulevard
August 18, 2017 - Myrtle Hilliard Davis Comprehensive Health Center, 4500 Pope Avenue
August 19, 2017 - Community Concert & Celebration, Grand Hall on Chouteau, 2319 Chouteau Avenue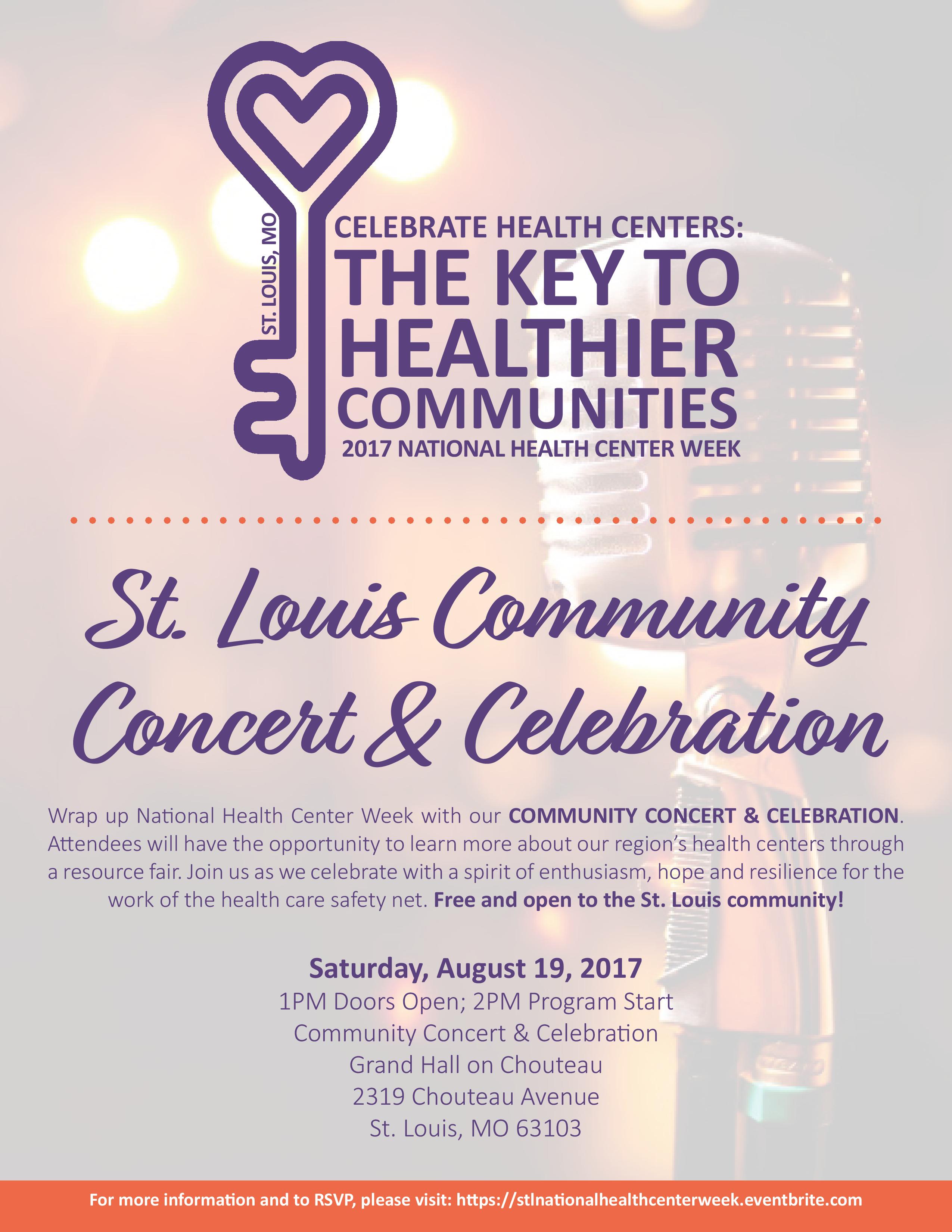 Department:


Department of Health


Topic:



Most Read News
City of St. Louis Restricts Vehicular Traffic Inside Several Parks

The City of St. Louis today moved to restrict vehicular traffic inside several of its most visited parks in an effort to prevent further spread of COVID-19

City of St. Louis Enacts Additional Restrictions to Combat COVID-19 at Its Various Parks and Sports and Recreation Facilities

Effective immediately, all of the City's tennis courts, basketball courts, racquetball/handball courts, pickleball courts, and roller rinks will be closed to the public until at least April 22.

City of St. Louis Issues "Stay at Home" Order

Some exemptions to the "Stay at Home" order include healthcare settings, grocery stores, gas stations, and bars/restaurants that can provide carry-out, pickup, or delivery service.