This article is 9 years old. It was published on April 16, 2013.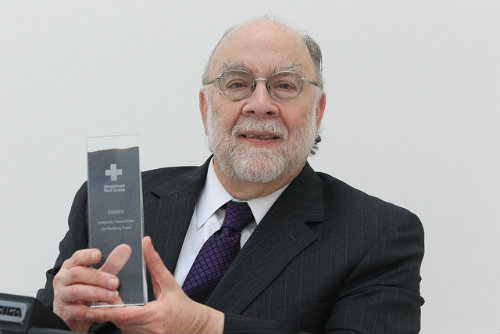 David Newburger, Commissioner of the Office on the Disabled and chair of the All Ready campaign has received the 2013 Red Cross Community Preparedness and Resiliency Award. The honor recognizes his work leading people with disabilities and older adults to be ready to protect themselves as best they can in an emergency.
The American Red Cross annual Emergency Preparedness Academy helps individuals, businesses, schools, and organizations create and think about emergency plans that will be best suited to their particular needs.  Topics this year included severe weather, survival techniques, personal safety, cyber safety, and bullying prevention. 
Department:


Office on the Disabled


Topic: