This article is 9 years old. It was published on May 15, 2013.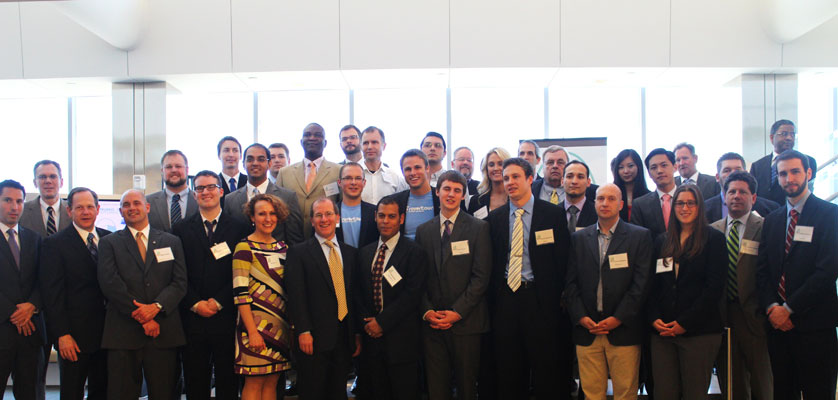 Arch Grants, the global business startup competition providing $50,000 non-dilutive grants to early stage ventures, has announced the 2013 Global Startup Competition winners. Arch Grants created the competition to help grow businesses and create a more robust entrepreneurial culture and infrastructure in St. Louis.
"I first want to congratulate each of the winners. I can't wait to see what you create here in St. Louis. I am thrilled that you are launching this incredible milestone of your careers and businesses in our City," said Mayor Slay.
The competition is promoted internationally through startup press, a speaking tour, and university outreach to the top 150 American universities, historically black colleges and universities, women's colleges, andstudent organizations like the National Society of Hispanic MBAs and the National Black MBA Association.
"In its first year alone, Arch Grants created a startup economy here that brought in 65 new, local jobs and more than $1.8 million in revenue, plus more than $1.6 million of additional startup capital raised by these early-stage ventures," said Mayor Slay
This year's competition attracted 707 applicants from 15 countries and 40 states. The 20 grant recipients will receive $50,000 each in funding and free support services. Starting in July, the out-of-town companies will relocate to St. Louis and begin immersing themselves into the entrepreneurial community.
"The Arch Grants winners are the best of a terrific group, and are exciting young companies," said Jerry Schlichter, Co-Founder and President of Arch Grants. "Arch Grants' vision has become a reality. We are building an entrepreneurial ecosystem and have great partners who through their support of Arch Grants, have put St. Louis on the international map as a great place for entrepreneurs."
Below are the 2013 Arch Grants Global Startup Competition Winners:
Code Red Education
Easytork Automation Corporation
"We appreciate all applicants that were a part of this competition," said Sarah Spear, Executive Director of Arch Grants. "We are beyond thrilled with the number of applicants this year. St. Louis is becoming a prominent place for entrepreneurs from around the globe to start their business."
Photo of 2013 Winners by Kelly Umphenour