This article is 7 years old. It was published on November 5, 2015.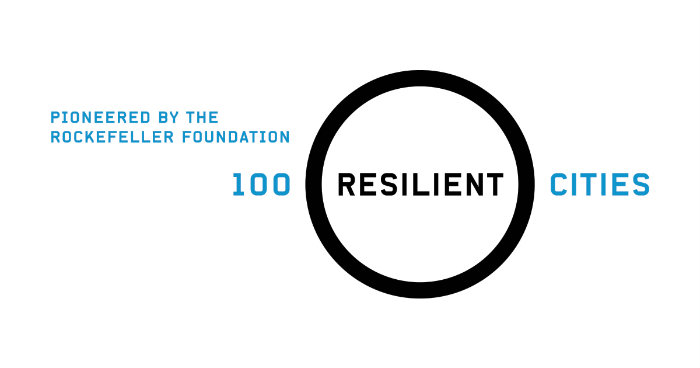 100 Resilient Cities - Pioneered by the Rockefeller Foundation, is Dedicated to Building Urban Resilience in 100 Cities around the World;City of St. Louis is a Member of $150M+ Effort.
ST. LOUIS -- The City of St. Louis is hiring a Chief Resilience Officer to lead the formation of a Resilience Strategy. This is the next step in the City's membership in 
100 Resilient Cities - Pioneered by the Rockefeller Foundation (100RC)
, a selective program focused on helping cities worldwide become more resilient to the shocks (sudden, catastrophic events) and stresses (underlying social and physical challenges) that are increasingly part of 21
st 
century life. The City of St. Louis was selected for the program from more than 700 applicants around the world.
100RC will provide the City with technical support and resources, including full funding to hire a senior executive 
Chief Resilience Officer
 (CRO), to develop and implement a City Resilience Plan over the next two years.
"The position will close on Friday, November 13, 2015."
The City of St. Louis has identified the following shocks and stresses to address in order to become more resilient and will look to uncover additional insights on other shocks and stresses during the life of 100RC engagement:
Shock 1: Riot/Civil Unrest
Shock 2: Heat Wave 
Shock 3: Tornado 
Shock 4: Flooding 
Stress 1: Endemic Violence 
Stress 2: Educational Disparities 
Stress 3: Declining Population 
Stress 4: Aging Infrastructure
October's agenda-setting 
workshop
 identified priorities, actions, and metrics with partners from the City, private sector, business and community groups, and 100RC staff.
"The City's Resilience Strategy will be a holistic, action-oriented plan that builds partnerships and alliances, identifies financing mechanisms, and pays particular attention to meeting the needs of the poor and vulnerable in our City," Mayor Francis Slay said. "We are proud to be a 100RC city and look forward to expert support and funding to help us be able to better respond to shocks and lessen stressors."
"City governments are on the front line of dealing with acute shocks and chronic stress. The City of St. Louis is part of a group of cities leading the way on resilience to better prepare for, withstand, and recover more effectively when disruption hits," said Michael Berkowitz, President of 100 Resilient Cities."
The City of St. Louis was selected as one of 67 members of what will ultimately be a 100-city global network, and will receive technical support and resources to develop and implement a Resilience Strategy.Each city in the 100RC network receives four concrete types of support:
Financial and logistical guidance for establishing an innovative new position in city government, a 
Chief Resilience Officer
, who will lead the city's resilience efforts;
Technical support for development of a robust Resilience Strategy;
Access to solutions, service providers, andpartnersfrom the private, public and NGO sectors who can help them develop and implement their resilience strategies;and
Membership in a global network of member cities who can learn from and help each other.
About 100 Resilient Cities—Pioneered by The Rockefeller Foundation 
100 Resilient Cities - Pioneered by The Rockefeller Foundation(100RC) helps cities around the world become more resilient to social, economic, and physical challenges that are a growing part of the 21stcentury. 100RC provides this assistance through: funding for a Chief Resilience Officer in each of our cities who will lead the resilience efforts;resources for drafting a Resilience Strategy;access to private sector, public sector, academic, and NGO resilience tools;and membership in a global network of peer cities to share best practices and challenges. 100RC currently has 67 member cities. For more information, visit www.100resilientcities.org/about-us.
100RC recently launched the third and final round of the 100 Resilient Cities challenge, where cities can apply to become part of the final cohort of cities in the global network of 100 cities. For application information, visit
www.100ResilientCities.org/challenge
.