This article is 4 years old. It was published on November 5, 2018.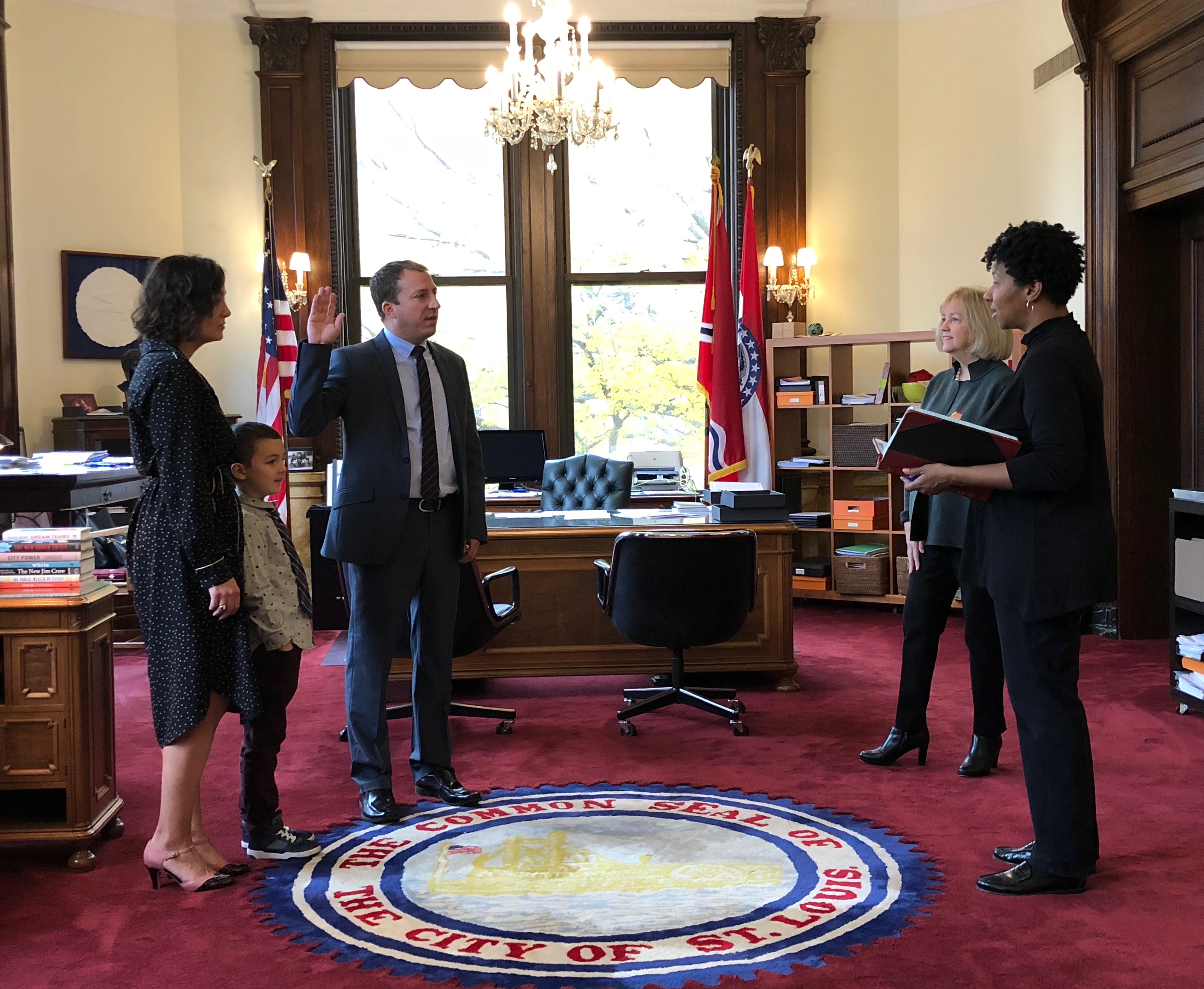 Mayor Lyda Krewson has appointed attorney Michael Dauphin as the City's new assessor.
Dauphin, 38, an attorney who formerly worked at Foley & Mansfield's St. Louis office, begins effective November 5.
The Assessor's Office assesses all City property to fairly reflect market value and to accurately record all real estate and personal property information. The office has 62 employees and a $4.4 million budget in the current fiscal year.
Dauphin replaces former Assessor, Stephen Conway, who left the office this summer to become Krewson's chief of staff.
Dauphin is a St. Louis native with a bachelor's degree in political science from Missouri State and a law degree from St. Mary's University in San Antonio, Texas.
Before his appointment as assessor, Dauphin worked as an attorney where he focused on commercial litigation, employment law, product liability/mass tort defense and contract disputes.  Dauphin also spent four years as a judicial law clerk for United States District Judge Henry Autrey.
Dauphin is one of the founding board members of St. Louis College Preparatory Academy near Lafayette Square. He serves as the president of the Carondelet Park Advisory Board and as the vice president of the Holly Hills Improvement Association. For the last five years, Dauphin served as the 13th Ward Committeeman.
Department:


Office of the Mayor
Office of the Assessor