This article is 7 years old. It was published on November 24, 2015.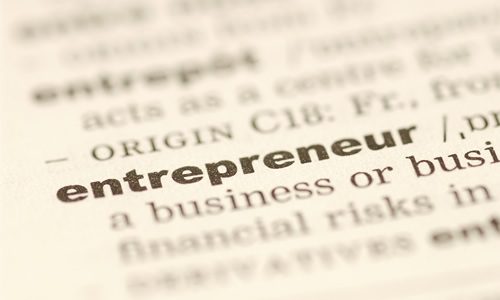 ST. LOUIS -- Less red tape and fewer regulatory doors for new business owners in the City of St. Louis -- that's the goal of a new bill Mayor Francis Slay will sign into law today. 
Mayor Slay directed his staff to identify what reforms would be necessary for City laws and processes to be more accommodating to those starting and growing businesses in the City of St. Louis. Deputy Chief of Staff Patrick Brown accompanied several new business owners through the process to troubleshoot any issues along the way. Board Bill 109CSAA, sponsored by Aldermen Scott Ogilvie and Lyda Krewson, is the first bill to help streamline the process by changing regulations for home-based businesses.
"We are a City that has become well-known for our startup community and thriving entrepreneurs, and we want to support them fully," Mayor Slay said. "We will do everything we can to help, not hinder, business growth and job growth by cutting unnecessary red-tape, over-regulation, and artificial barriers to entry."
It is a priority of the City of St. Louis to make it as easy as possible for people to start a new business and to grow an existing business, while ensuring that necessary and reasonable public health, safety, and quality of life protections remain in place. So, people seeking to operate their business from home must meet certain requirements, such as retaining the outside appearance of their home;mitigating traffic, parking and excess noise;and, remain in compliance with all City laws, to name a few. The law also lists businesses that are prohibited as home occupations. Others will be granted a conditional use subject to administrative approval.
"With more and more people working for themselves from home, I wanted to make sure we improved their experience with City Hall as they establish small businesses in our neighborhoods," Alderman Ogilvie, 24th Ward, said. 1 "Our current laws regulating home occupations were very restrictive. This new law makes us better able to adapt to a changing City and emerging businesses," Alderman Krewson, 28th Ward, said. "It will soon be easier to launch your own business from the comforts of your home. In turn, the City hopes those businesses will eventually become bigger employers seeking new space to grow their businesses."
The law goes into effect on February 1, 2016.
Other reforms to the business code are in the works. Board Bill 108, sponsored by Alderman Krewson, seeks to:
modernize the business code by repealing arcane City laws that are preempted by federal or state law, regulations that are unnecessary or are not currently enforced, and laws that are archaic or obsolete;
ease the tax burden on very small businesses by reducing the graduated business license tax for businesses with two or fewer employees;and 
empower neighborhoods to address problem businesses by replacing the old- fashioned "plat and petition" process that makes it difficult, time-consuming, and expensive for new businesses to open with a modern process that allows the business's neighbors to seek the revocation of a business license and occupancy permit if the business becomes a detriment to the neighborhood.
Board Bill 108 is currently before the Ways and Means Committee of the Board of Aldermen.
Department:


Office of the Mayor