This article is 6 years old. It was published on February 1, 2016.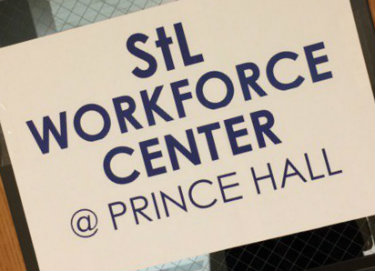 ST. LOUIS – In an effort to make it easier for people to connect to job training and job opportunities, the City's St. Louis Agency on Training and Employment (SLATE) has opened two new neighborhood offices.   
The St. Louis Career Pathway Bridge is a special initiative of the City's PIER Plan to reduce crime. The PIER Plan identifies and implements strategies to prevent crime, intervene in people's lives when they start down the wrong path, enforce laws, and help offenders successfully reenter our community once they have paid their debt to society.
"Jobs and job training are a central Prevention component," Mayor Francis Slay said. "These new neighborhood centers are designed specifically to give young men and women the tools they need to help them provide for themselves and their families. Having a good job strengthens families, and in turn, entire communities."
The City's new Workforce Centers are fully staffed and helping new clients, serving as an accessible, full-service hub for communities that have historically struggled with high rates of poverty and unemployment. The St. Louis Career Pathway Bridge partners aim to support 3,000 disengaged and unemployed youth and young adults, ages 16-29, in qualified neighborhoods to help them skill up and reconnect to the job market.
Neighborhood Workforce Centers are open Monday through Friday, from 8 a.m. to 5 p.m., with the exception of Wednesdays when the Centers open at 9 a.m. at:
Cherokee & Ohio: 2715 Cherokee St., 63118
Prince Hall: 4411 N. Newstead Ave., 63115
The Department of Labor awarded the Missouri Division of Workforce Development a $5 million grant to establish the neighborhood Workforce Centers. A coalition of SLATE, the St. Louis County Division of Workforce Development, and the Family and Workforce Centers of America have used these funds to establish additional neighborhood-based workforce development centers at the MET Center and Paddock Forest in St. Louis County.
Department:


Office of the Mayor
St. Louis Agency on Training and Employment