This article is 8 years old. It was published on May 29, 2014.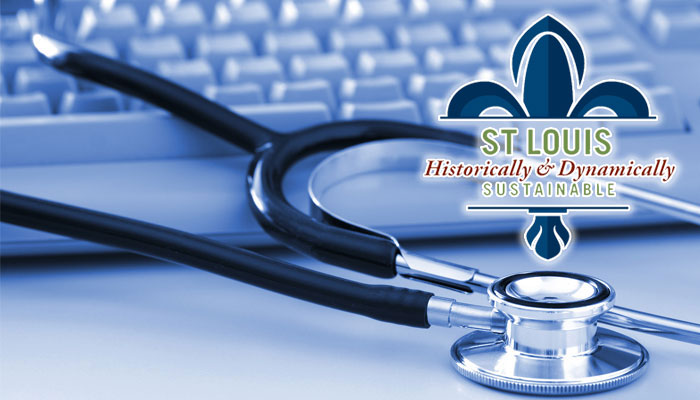 Mayor Francis Slay identified reducing obesity by 5 percent in the City of St. Louis by 2018 as a priority in his Sustainability Action Agenda.  To meet this goal, the Department of Health has released the City's Obesity Plan.
The Plan was developed with input from more than 30 local public health partners and stakeholders. The City's Health Department will identify areas of need, community assets, what works, and strategies to reduce obesity, improve nutrition and better the health of City residents.
The Plan has five goals:
Identify baseline data, monitor and evaluate progress
Create a city-wide obesity prevention campaign and support partner collaboration
Improve access to quality, healthy eating opportunities
Improve access to quality, active living opportunities
Improve access to quality health care through reduction in the number of uninsured and increased use of preventative care
"Obesity is a major social concern, as it is one of the greatest drivers of chronic disease and healthcare costs in the United States," said Mayor Slay. "The City's Obesity Plan is a roadmap that will guide us to our weight loss target and to a healthier city."
Currently, 33 percent of City of St. Louis adults are overweight and 31 percent are obese, as reported in the Regional Health Commission Report.  Being overweight or obese is a risk factor for many diseases, including hypertension, diabetes, and heart disease.
Through collaborations and concerted efforts made by the City and its partners, significant improvement has been made in many major health indicators in the City of St. Louis over the past 10 years:
Overall mortality rates decreased 14 percent
Heart disease mortality decreased 26 percent
Incidence of the top four types of cancer decreased by an average of almost 10 percent
Deaths due to stroke decreased 36 percent
Diabetes deaths decreased 11 percent
Infant mortality declined 7 percent
Childhood lead poisoning prevalence fell by 80 percent
Incidence of gonorrhea declined 41 percent
6 percent fewer children with asthma on Medicaid received acute care in a hospital
While the City acknowledges these successes, there is more work to be done.
"We've launched the JUMP N2 Shape weight loss challenge to kick start the Obesity Plan," said Pam Walker, health director. "Through JUMP N2 Shape, we are not only drawing attention to health issues such as poor nutrition and obesity, but we are equipping people to make small lifestyle changes that will lead to overall better health."
Anyone wishing to "JUMP" with the City, can sign up at www.JUMPN2Shape.com.
Department:


Department of Health
Office of the Mayor


Topic:


Health