This article is 4 years old. It was published on September 20, 2018.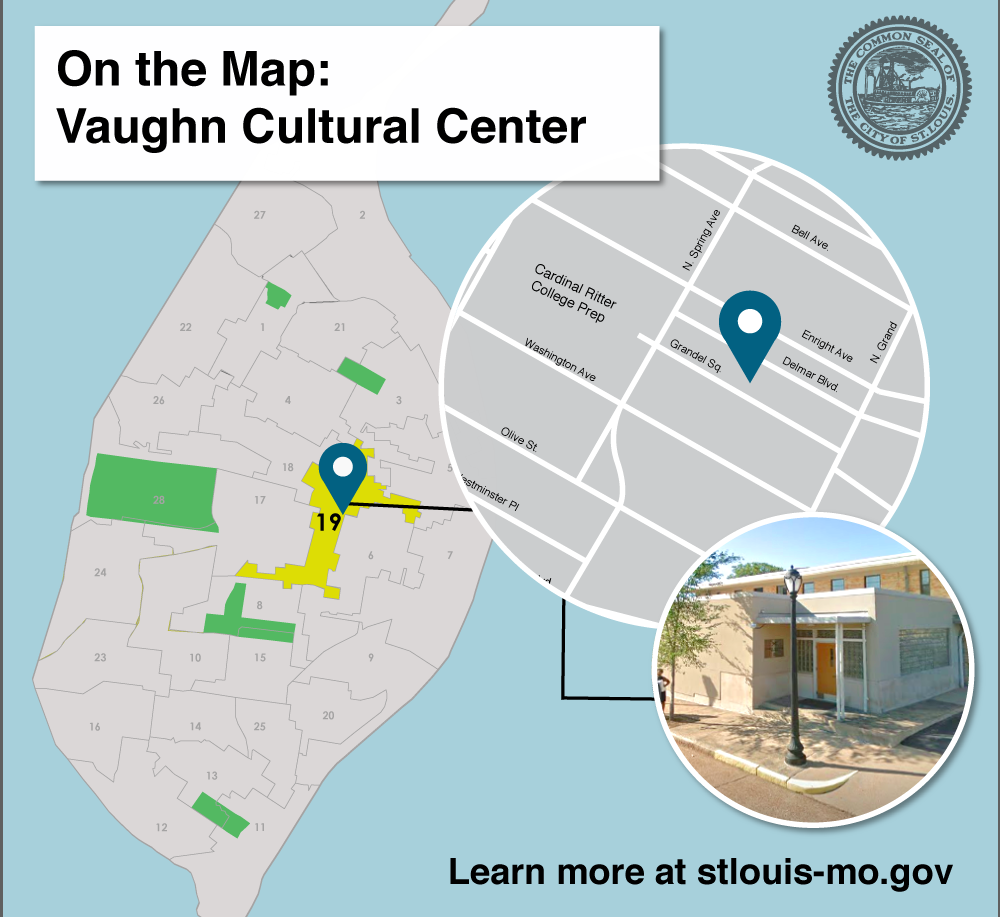 Too often the history of our city goes untold. The streets we walk down or houses we pass have a storied past that is sometimes forgotten.
To commemorate Black History throughout the year, we will be sharing the stories of places in our city that in one way or another have been home to the rich history of Black St. Louisans. 
This month, the On the Map series will focus on the Vaughn Cultural Center, an important institution that educates the St. Louis community about black history and culture.
The Vaughn Cultural Center is located in Grand Center in the headquarters of the Urban League of Metropolitan St. Louis. It was founded in 1979 with funds donated by Mrs. Ermaline Vaughn in memory of her husband, Dr. Arthur Vaughn. Mr. Vaughn was a prominent physician within the St. Louis community, serving on the faculty of the St. Louis University Medical School for over 25 years.
The Vaughns had a deep appreciation for the arts, and wanted to create a space for black artists and performers in St. Louis. Since its founding, the Vaughn Cultural Center has hosted exhibitions of works by influential black artists from across the United States and the world. It also serves as a venue for performances by black actors, dancers, and poets. Every two months the center rotates its collection, allowing patrons to discover upcoming and exciting black artists regularly.
The Vaughn Cultural Center has received recognition from national media organizations for promoting black history and culture in St. Louis, and for offering a space for local artists to display their work. The Vaughn helps connect St. Louis to its history and to the important artistic and cultural contributions of the black community.
The center is located at  3701 Grandel Square. It is open every weekday from 10:00 AM to 5:00 PM and admission is free.
Learn more about the Vaughn here.