This article is 9 years old. It was published on November 18, 2013.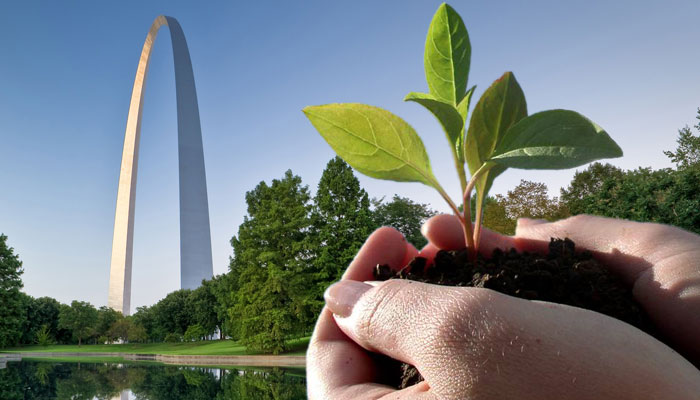 During the Launch of Mayor Francis Slay's Sustainability Summit :: implement, six individuals and organizations were honored for their outstanding contributions to advancing sustainability in the City of St. Louis. A program for the three-day event, which attracted hundreds of people, is available here.
The 2013 Mayor's Sustainability Awards* recognized those who have imagined a more sustainable City, been innovative in supporting sustainability and are actively implementing sustainable actions on a routine basis.
"I'm proud and grateful to have so many remarkable residents, businesses and organizations working hard to improve our economy and better the health and well-being of the people who live, work, and play in the City," Mayor Slay said.

The following are the recipients of the 2013 Mayor's Sustainability Awards, along with some annotated comments provided by the Mayor regarding each recipient: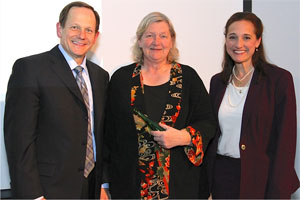 Bridget McDermott Flood: There are not enough words to describe the many ways in which Bridget has contributed to our City. She works tirelessly to bring about meaningful change in people's lives. Bridget is the Executive Director of the Incarnate Word Foundation, which she uses to support numerous programs that help so many people in the community. Among other things, Bridget spearheaded development of the Local Sustainability Funders Group of St. Louis, has been instrumental in launching the Stl Youth Jobs program pilot, and she is helping lead the St. Louis Regional Youth Violence Prevention Task Force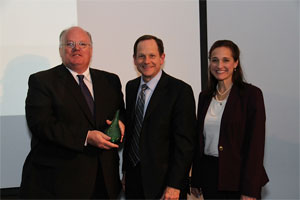 Missouri Botanical Garden: Dr. Peter Wyse Jackson and his terrific staff at the Missouri Botanical Garden have a long history of demonstrating leadership in sustainability through a variety of programs, such as the EarthWays Center and the St. Louis Green Business Challenge with the Regional Chamber. This year they also launched a new collaboration, called BiodiverseCity St. Louis. In addition, the Garden has provided a great deal of administrative support to the City's sustainability program, such as by serving as a kind of fiscal representative for sustainability.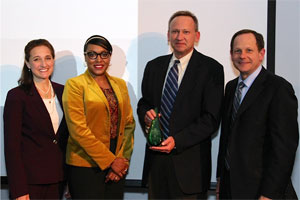 Missouri Charter Public School Association: Doug Thaman, Amber Simpson and Earl Simms have shown what it means to be champions of quality public education in Missouri. Through their great work in partnership with the Mayor's Office, 18 new, quality charter schools have opened in the last six years. These elementary, middle and high schools provide children and families with options that fit their needs, allow them to remain in the City and in the neighborhoods and homes they love. Access to quality public education is essential to our being a sustainable city.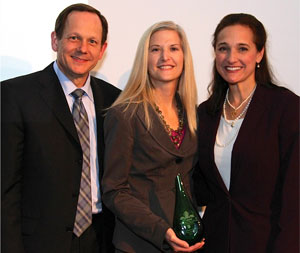 Missouri Department of Conservation:  We are fortunate to have local, regional and even state support from the Missouri Department of Conservation.You have already met Tracy Boaz this evening. Angie Weber is the Chair of MDC's Regional Interdivisional Community Conservation Team. Here is another instance of an organization that is doing terrific work advancing conservation and sustainability on a daily basis in places like Forest Park, Calvary Cemetery Prairie, and as part of partnerships like Brightside St. Louis Demonstration Garden and the South Grand Great Streets project.  Significantly, they have also provided financial support for a new, three-way collaboration between MDC, the City and the Missouri Botanical Garden to promote urban conservation in the City.Through the generosity of the Department of Conservation we are able to have someone serve as sustainability assistant and natural resources coordinator in the Mayor's Office.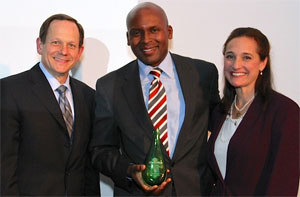 Sunwheel Energy+Sustainability, a McCormack Baron Salazar Affiliate Company: William Carson and others at McCormack Baron Salazar have a long string of sustainable development accomplishments. One of their cutting edge projects in the City is Arlington Grove, an economically integrated community containing historic renovations, environmentally friendly materials and practices that meet both the Enterprise Green Communities Criteria and Energy Star for Homes standards. Sunwheel Energy's work at North Sarah Apartments and Renaissance Place at Grand are also premier examples of triple bottom line sustainability.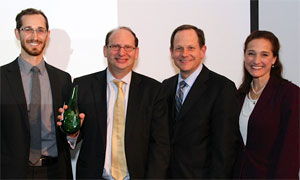 Washington University in St. Louis: Hank Webber and so many others at Washington University have gone beyond successfully practicing sustainability – not only has Washington University generously supported sustainability in the City, it has set the gold standard of truly partnering with the City on its sustainability efforts. From providing staff to help with logistics, to sponsoring our keynote speaker for this event, to hosting the Sustainability Summit, to working on any number of joint projects, such as the Sustainable Land Lab Competition, when you have an exemplary partner like Washington University, there is no limit to the terrific things we can accomplish together.
*The Mayor's Sustainability Award itself was created locally at Third Degree Glass Factory, one of many Brownfields redevelopment success stories, resulting from the efforts of the St. Louis Development Corporation and members of the community.The building, located at 5200 Delmar, was once an abandoned 1930s service station with contamination issues.Jim McKelvey and Doug Auer worked with SLDC and aspiring local glass artists to turn the dilapidated structure into a state of the art glass facility.By renovating the building and providing classes and events during day and evening hours, Third Degree Glass Factory has become an anchor of this City neighborhood and produces beautiful works of art.