This article is 9 years old. It was published on May 7, 2014.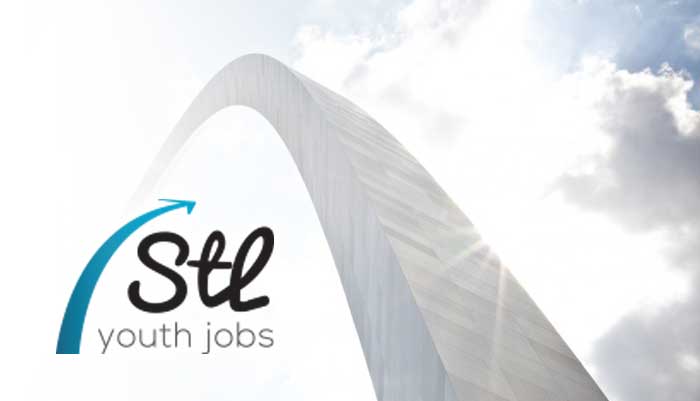 Two major donations – one private and one public – to fund youth employment will allow more teens and young adults to earn a paycheck in the City of St. Louis this summer.
On Wednesday, representatives of the JPMorgan Chase Foundation joined Mayor Francis Slay to challenge other businesses to match its $100,000 gift to
Stl Youth Jobs
to help reach the Mayor's
Sustainability Action Agenda
goal of providing 500 youth jobs over the summer months. 
"This gift is very significant. The JPMorgan Chase Foundation will provide employment for 50 teens and young adults living in neighborhoods with high poverty, crime, and low educational attainment," said Mayor Slay. "Our young people want to work. They want the same bright future we want for them, and rewarding that work with a paycheck teaches young people the value of discipline, sacrifice, respect and teamwork."
"We need to replenish our workforce to maintain a healthy, growing economy and summer jobs play a critical role in helping youth prepare to become working adults," said Scott Bush, Managing Director and market leader in Missouri for JPMorgan Chase. "JPMorgan Chase is proud to be a part of the Stl Youth Jobs initiative and reinforce our commitment to St. Louis and our youth." 
Now in its second year,
Stl Youth Jobs
is putting 16-23 year olds to work in the City of St. Louis with the help of public and private investment. Managed by the Incarnate Word Foundation, Stl Youth Jobs engages teens and young adults in meaningful employment to reduce crime, increase academic success, and make it more likely that they will get a second job.
It costs $2,000 to fund one youth employee's job. Mayor Slay has put $100,000 into the City budget for the program, as well as allocated another $100,000 from the City's Public Safety Trust Fund. That investment will allow 100 at-risk teenagers and young adults to gain employment. 
Another 100 paid positions are being funded through the State Parks Youth Corps (SPYC) program, which is expanding to St. Louis this year through a one-year partnership with the Department of Social Services. 
The nationally-recognized program challenges young people to "Think Outside" by working on projects that help preserve and enhance Missouri's state park system, including City parks.
"Providing our youth with opportunities to hone job skills and develop that strong, Missouri work ethic is a valuable tool in growing the next-generation of our workforce," said Gov. Jay Nixon. "Since 2010, the State Parks Youth Corps has been doing just that by allowing young Missourians to participate in meaningful work projects in the state's outdoor areas. And now, by expanding this valuable program to St. Louis, even more of our youth will be better prepared to launch successful careers." 
"Partnering with St. Louis gives young people real-world job experience in the outdoors and helps improve the area's public parks so even more Missourians can enjoy nature," said Bill Bryan, director of Missouri State Parks. "Over the past several years, State Parks Youth Corps participants have made huge contributions to our parks and historic sites throughout the state, and this year, the St. Louis community will be able to reap those benefits, too." 
"I thank Governor Nixon for helping to provide funding so that we can issue more paychecks to teens and young adults for the work they do," said Mayor Slay. "These jobs come at a perfect time for St. Louis. Voters approved the Prop P sales tax to make much- needed improvements and maintenance upgrades to our parks and facilities, and many of those projects are now shovel-ready. So, it will be good to have extra hands to help move those projects forward." 
SPYC youth employees, age 17-23, will work outdoors in City parks and historic sites through the end of the year. Applications for SPYC are now being accepted online at
http://thinkoutside.mo.gov
. 
The JPMorgan Chase Foundation's generous gift, coupled with Gov. Nixon's investment in St. Louis youth, puts the City on track to reach Mayor Slay's goal of providing 500 young people with a job this summer. To help fund the remaining 70 jobs or to learn more about the program, visit
Stl Youth Jobs
online.
Department:


Office of the Mayor
St. Louis Agency on Training and Employment


Topic:


Youth Employment