Central West End
Central West End general boundaries are defined as Delmar Blvd. on the North, southward to N Vandeventer Ave. on the East, westward to Interstate Highway 64 (I-64) on the South, northward to S. Kingshighway Blvd, westward to Lindell Blvd. northward to Union Blvd on the West to Delmar Blvd.
Useful Contacts
Aldermen
Neighborhood Improvement Specialist(s)
Citizens' Service Bureau
Parks in Central West End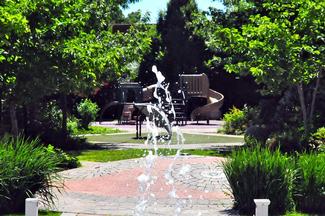 This park can accurately be described as a pocket park based on the small, irregular strip of land that it was built upon. The sliver of space is between Olive Street and Washington Avenue, just east of Kingshighway.
4 comments from people like you have helped us improve this page. Keep the feedback coming!