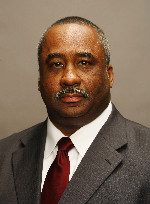 Happy 4th of July!  If you are looking for fun activities to attend during the holiday weekend, look no further than the City of St. Louis.  Before I highlight a few of the upcoming events on the calendar, though, I want to congratulate Fair St. Louis on being ranked #10 on the list of the biggest 4th of July fireworks displays in America.  Follow this link to read the article. 

I encourage all of you to enjoy the many public fireworks displays that will take place this 4th of July weekend.  Leave the discharge of high flying aerial rockets, missiles, shells and Roman Candles to the professionals.  As our City's Department of Health reminded everyone earlier this week, fireworks in the City of St. Louis are illegal without a permit, and fireworks are unsafe, especially in the hands of children.  Thousands of fireworks injuries occur each year during the 30 days surrounding July 4th.  Most injuries occur to hands, fingers and eyes.  Sparklers can burn as hot as a blowtorch.  Play it safe this holiday.  Resist shooting off fireworks in your backyard and avoid a trip to the emergency room.
Listed below are just a few of the events that will take place in St. Louis in the coming days and weeks.  I encourage you to take advantage of all that our great City neighborhoods have to offer.  Also, if you haven't visited the City's new website stlouis-mo.gov (http://stlouis-mo.gov/), I encourage you to do so.  On its home page you will find a link to the Calendar of Events.  Please feel free to see what activities are coming up and to submit an event that your organization will be holding.  See you in the neighborhood!
Downtown Concert
BoggieFoot is scheduled to perform at the St. Louis Public Library's "Not So Quiet" Concert at Old Post Office Plaza, 8th & Locust, in Downtown St. Louis on Thursday, June 30 from Noon to 1 p.m.  The lunchtime concerts will be held every Thursday during June and July.  For the line-up of performers, visit http://www.slpl.org/ .  Note:  If it rains, the show will be canceled.
Fourth of July Holiday Weekend Activities
"Apollo 13" will be shown on Friday, July 1 under the train shed at Union Station in Downtown St. Louis starting at dusk, as part of the station's free movie series.
The 134th Veiled Prophet Parade will step off from 4th and Washington in Downtown St. Louis at 10 a.m. on Saturday, July 2.  This year's theme is "A Night Out."  The parade, with its colorful floats and marching bands, is a St. Louis tradition.
Fair St. Louis will be held on the Gateway Arch grounds Saturday, July 2 through July 4.  The Festival opens at Noon on Saturday and 11 a.m. on Sunday and Monday.  The Steve Miller Band will headline at 8 p.m. on Saturday, Maroon 5 on Sunday and Montgomery Gentry on Monday.  There will be fireworks each night at 9:15 p.m.  Visit www.celebratestlouis.org (http://www.celebratestlouis.org/ ) for details on all Fair St. Louis activities.
The Benton Park Neighborhood Association will host its Uncle Sam's Throwdown Party in Benton Park, Arsenal & S. Jefferson, from 4 – 9 p.m. on Saturday, July 2.  The fun will include dunking booths, carnival rides and performances by Porter Hall Tennessee and the Tommy Halloran Allstars. Visit http://www.bpnastl.org (http://www.bpnastl.org/ ) for more information.
Rockin' on the Landing
Each year, St. Louisans and visitors flock to the St. Louis Riverfront to celebrate America's Independence Day.  This year's Rockin' on the Landing will be the best ever.  Come down from Noon to 11 p.m. Saturday, July 2 through Monday, July 4 and enjoy great food and some of St. Louis' best bands.  For the full schedule, visit
http://lacledeslanding.com/lacledes-landing-events/rockin-on-the-landing/.
The Carondelet Community Betterment Federation, Inc.'s Concerts in the Park Series continues Sunday, July 3 in Carondelet Park, Loughborough & I-55, from 6 – 8 p.m.   The Ragtimers will perform Jazz favorites.  For a listing of all the performances set at participating parks in this concert series, visit http://www.ccbf-inc.org/concernts.html
The Bluegrass group PIK'n LIK'n is slated to perform on Monday, July 4 from 7 – 9 p.m. at Bellerive Park, 5600 S. Broadway, as part of the Concerts in the Park Series. 
Musical Mondays with the Compton Heights Concert Band in Tower Grove Park will begin on Monday, July 4, 7:30 p.m.
Grace Hill Presents The Whitaker Urban Evening Series
The Whitaker Urban Evening Series is a free event held at 7 p.m. on Thursdays in St. Louis Place Park, Rauschenbach & St. Louis Avenue.  In addition to the headliner group, you'll find face painting, balloon sculptors and magicians for the kids.  The July 7 show will be Memories of Elvis and Buddy Holly – featuring Steve Davis and Thomas Hickey.  For more details, visit http://www.gracehill.org/.
Flea Market
The Saint Joan of Arc Annual Flea Market, Hampton & Pernod, will be held Friday, July 8 through Sunday, July 10.  Find furniture, jewelry, toys, books, household items and more.  Preview Friday will take place from 6 – 9 p.m. and there will be a $3 entry fee that evening.  The Flea Market will be open from 8 a.m. to 4 p.m. on Saturday, July 9 and from 9 a.m. to 1 p.m. on Sunday, July 10. 
Bike Tour
The Central West End Literary Bike Tour will take place on Saturday, July 9.  Register from 9 – 10 a.m. at the Blockbuster Video parking lot, 4177 Lindell.  The Tour will cover 6 miles and will last 2.5 hours due to numerous stops at the former homes of late 19th and early 20th century St. Louis writers who became part of the American Literary tradition.  The tour is free.
Concert in the Park
The next concert in Fanetti Park, Michigan and Ivory, will be on Tuesday, July 12.  Farshide Etniko World Music will entertain from 7 – 9 p.m. Bring your friends and neighbors and enjoy the show.
Save the Date
7/9 – Hate Crime & Victimization Education Community Meeting at International Institute
7/10 – Sunday Serenades in Francis Park
NIXLE
The Department of Public Safety's City Emergency Management Agency (CEMA) provides free emergency alert service through Nixle (http://www.Nixle.com/).  When you register for the service, you will receive our informative and timely text messages on your cell phone and/or as emails on your computer.  Visit the Nixle website and sign up for the free service today.  If you have any comments about the service, please let me know.
Will you be having an event in your neighborhood that we can support?  If so, you may email the information about it to me at brysonc@stlouiscity.com or to Cathy Smentkowski at smentkowskic@stlouiscity.com for consideration of noting it in the Spotlight or you may post it on the City's Calendar of Events.
And remember, if you see something in the neighborhood that just doesn't look right, REPORT IT!
Charles Bryson
Director of Public Safety
City of St. Louis
Department:


Department of Public Safety