Recorder of Deeds and Vital Records Registrar
Birth, death, land, marriage records, and archival records
Top Requested Pages
Contact Info
Phone: (314) 622-4610
Address:
1200 Market St
City Hall Room 126
Hours:
8:00 AM to 5:00 PM M - F No Saturday hours
Recorder Sharon Quigley Carpenter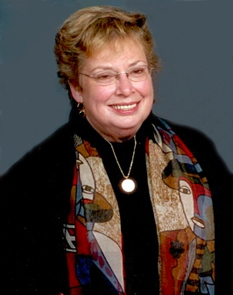 As St. Louis City Recorder of Deeds, an elected statutory county office, Sharon  Quigley Carpenter is administrator of St. Louis City's library of public  records on the nearly 250-year history of the people and property of St. Louis. She is responsible for land deed and military discharge  recordation, marriage license issuance, document preservation, and public access to records dating 1765 to present.
As Vital Records Registrar, an appointed statutory  county office under the Missouri Department of Health, she administers a copy  center for birth and death records for St. Louis City as well as Missouri's  other 114 counties.
Mary Sharon Quigley was born in St.  Louis City in 1941 to Robert J. and Veronica M. (nee  Gallagher) Quigley, the eldest of four children. She has resided her entire  life in the City's 23rd Ward, growing up in the Clifton Heights Neighborhood and raising  her children in the Lindenwood Park  Neighborhood. She graduated from Epiphany Grade School in 1955 and from Bishop DuBourg High School in 1959. After attending Harris Stowe Teachers College, she taught  social studies in Catholic schools.
Recorder of Deeds Notices
Contact Information
Email Recorder of Deeds and Vital Records Registrar
More Contact Info
Phone: (314) 622-4610
Hours:
8:00 AM to 5:00 PM M - F
No Saturday hours
Address:
1200 Market St , City Hall Room 126
St. Louis, Missouri 63103-2881
Get directions to this address

6 comments from people like you have helped us improve this page. Keep the feedback coming!