Community Partners
Find out who our community partners are and how they can benefit businesses and job seekers
St. Louis Public Schools (SLPS):  SLPS' Adult Education and Literacy Program (AEL) assists persons 17+ years of age and out of school to obtain a high school equivalency (HiSET). AEL classes are conducted at over 30 locations and across six school districts. For more information, contact Tambra Cross, AEL Supervisor, at (314) 367-5000 or tambra.cross@slps.org
Fathers and Families Support Center (FFSC): A Second Chance Act grant recipient, FFSC empowers the uninvolved non-custodial father to become a responsible, involved, and financially supportive parent. For more information, contact Jarrett Kendall, Director of Employment Development and Placement, at (314) 333-4170 ext. 163, or email jkendall@fatherssupport.org
American Association of Retired Persons (AARP): The Senior Community Service Employment Program (SCSEP) is the nation's oldest program to help low-income, unemployed individuals aged 55+ find work. AARP Foundation first matches eligible older job seekers with local nonprofits and public agencies so they can increase skills and build self-confidence while earning a modest income. Based on their employment interests and goals, participants may also receive supportive services and skills training through an educational institution. Their SCSEP experience most often leads to permanent employment. For more information, contact Carol Foreman, Project Director, at (314) 333-5642 or cforeman@aarp.org.
St. Louis Community College (STLCC): Established in 1962, St. Louis Community College is the largest higher educational institution in the area and the second-largest in Missouri. STLCC has served more than 1.2 million students. STLCC offers 15 college-transfer options and over 80 career-focused programs that prepare students for a high wage, high skill, and in-demand careers. For more information, call or email:
(314) 513-4244, or fv-admissions@stlcc.edu (Florissant Valley campus)
(314) 644-9127, or fp-admissions@stlcc.edu (Forest Park campus)  
(314) 984-7601, or mc-admissions@stlcc.edu (Meramec campus) 
(314) 984-7200, or sc-admissions@stlcc.edu (South County) 
(636) 422-2000, or ww-admissions@stlcc.edu (Wildwood) 
(314) 763-6000, or HEC-advising@stlcc.edu (Harrison Education Center).
Missouri Rehab Services for the Blind (RSB): RSB helps eligible blind and visually impaired persons achieve personal and employment success. RSB believes that by providing resources, support, and training each blind or visually impaired person will be able to achieve employment and independence. For more information, call (314) 933-7311 (South office), or (314) 264-7602 (North office). 
Peoples Community Action Corporation (PCAC): A community-based organization, PCAC serves residents of St. Louis City and Wellston who are at 125% poverty level or below with direct and referral programs. Through its Community Services Block Grant, PCAC prepares individuals for the world of work by reducing barriers to employment and providing services that support positive personal development, strengthens families, and creates greater health, wellness, and prosperity in the communities. For more information, contact (314) 353-1461 (South office), (314) 862-6270 (North office), or (314) 367-7848 (Delmar). 
St. Louis Job Corps: Administered by the U.S.Department of Labor, the Job Corps is the largest nationwide residential career training program for young adults ages 16–24. The Job Corps helps youth complete high school education, obtain career technical skills, and gain employment. To learn more, contact Outreach and Admissions, at (314) 679-0300.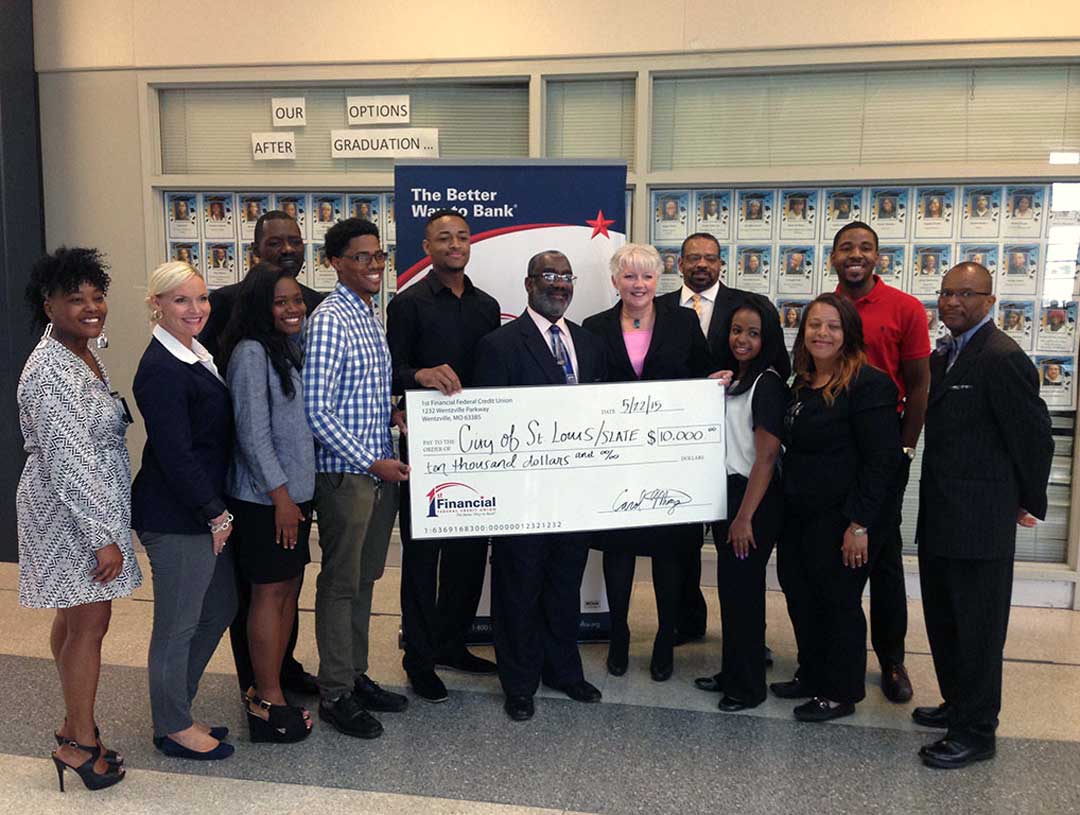 Connect with Us
---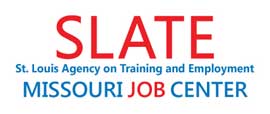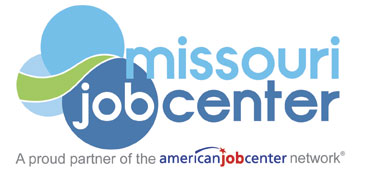 SLATE Missouri Job Center is an Equal Opportunity Employer and Service Provider. Auxiliary aids and services are available upon request to individuals with disabilities. If you need this information interpreted to a language you understand or in a different format, please contact 314-589-8000. Callers who are deaf or hearing or speech-impaired may reach us at Missouri Relay Number 711.
>> Equal Opportunity & Accommodations
>> Notice of Federal Funding and Federal Disclaimer
>> Babel Notice