St. Louis Agency on Training and Employment
Connecting job seekers to training programs and employment, helping employers diversify their workforce, and assisting youth with career skills
Get Started
Contact Info
Phone: (314) 589-8000
TTY Phone: 711
Address:
1520 Market St., 3rd Floor,
Hours:
*New Hours* Monday - Friday, 7 a.m. - 7 p.m.
Saint Louis, Missouri is Preparing for a Workforce Revolution
SLATE Executive Director, Dr. Alice M. Prince, calls to improve service accessibility for disenfranchised St. Louisans, communities across the U.S.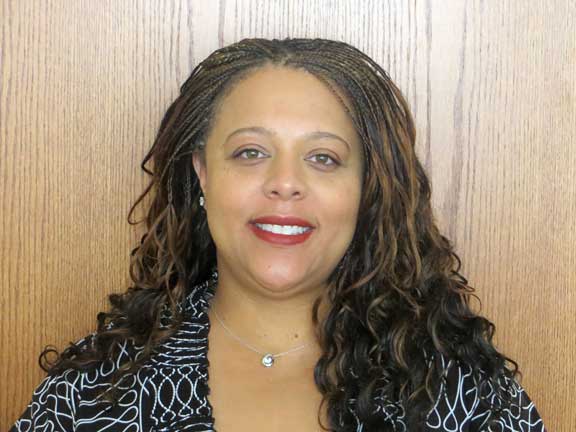 [ST. LOUIS, MO - JUNE 28, 2018] – Beginning July 1, 2018, the St. Louis Agency on Training and Employment (SLATE) will be sparking a Workforce Revolution in the City of St. Louis. SLATE is the Workforce Division, Office of the Mayor for the City of St. Louis.
The concept of a Workforce Revolution was sparked by Dr. Alice M. Prince, the Executive Director of Workforce for the City of St. Louis, after attending the U.S. Conference of Mayors in Boston, in June 2018. The U.S. Conference of Mayors is arguably one of the most impressive conferences in the nation. Hundreds of Mayors from cities around the country convene to hear best practices, learn from one another, and gain information about other issues that impact cities on the local level. Leaving the conference, Dr. Prince was energized, and had two lofty goals – start a Workforce Revolution in the City of St. Louis, and spark Workforce Revolutions all over the country. "We need a Workforce Revolution to change the trajectory of our community, our future, or politics, and most importantly, how we handle our most precious capital in the United States – human capital," says Dr. Prince. The City of St. Louis, like other cities around the country, are plagued with high murder and crime rates and high unemployment rates. Something has to change.
Mondays ~ English Language Learner Day
Focuses on immigrant and refugee populations who may need assistance with interpretation of services and agency business.
Tuesdays ~ Veterans and Tech Day
Specifically focuses on priority services for Veterans, highlights IT industry training and job opportunities.
Workforce Wednesdays ~ Job Fair Day and Entrepreneur Evening
Customers attend a hiring/job fair every Wednesday. Access to employment services is extended from 7 a.m. to 7 p.m. 
Thursdays ~ Professionals, 50+ Worker Assistance and ADA Day
Professionals, 50+ workers and customers with disabilities will brush up on resume and job search skills, get information on the online application process, get assistance with finding the right fit for their employment needs.
Fridays ~ College Students, Reentry, Job Corps, and BUD Day
A special day for college students, individuals reentering the community, job seekers interested in construction trades through the Building Union Diversity (BUD) program.
Saturday Job Club ~ launching soon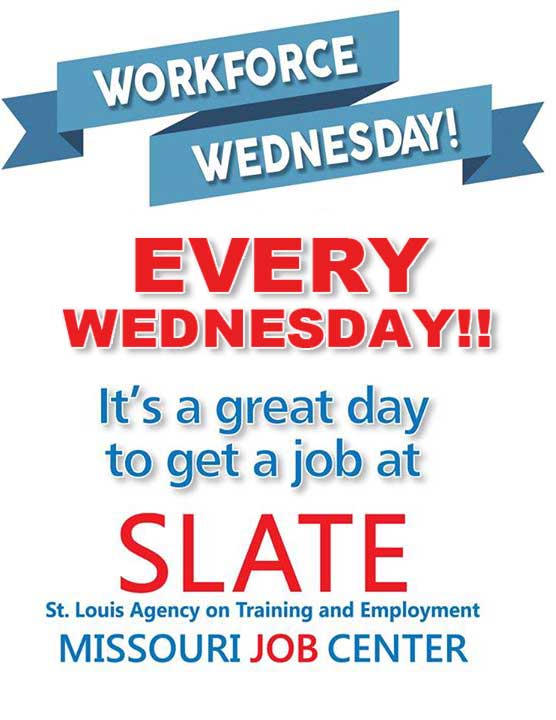 Connect with Us


If you wish to receive updates about employment and no-cost training opportunities, sign up for SLATE text alerts. Text STLWORKS to 77-948. 
---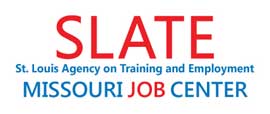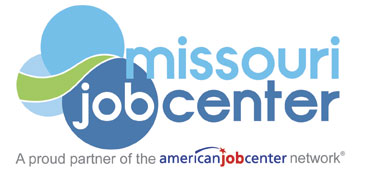 SLATE is an equal opportunity employer/program. Auxiliary aids and services are available upon request to individuals with disabilities. Missouri Relay Service at 711. 
Accommodations
For Equal Opportunity questions or to file a complaint, please write a letter to the attention of SLATE Career Center's Equal Opportunity Officer describing the allegations. (James Sahaida, 1520 Market St., Room 3050, St. Louis, MO 63103.)
This Web site is funded in part through a grant from the Office of Juvenile Justice and Delinquency Prevention (OJJDP), Office of Justice Programs, U.S. Department of Justice. Neither the U.S. Department of Justice nor any of its components operate, control, and responsible for, or necessary endorse, this Web site (including, without limitation, its content, technical infrastructure, and policies, and any services or tools provided.
St. Louis Agency on Training and Employment Menu
Contact Information
More Contact Info
Phone: (314) 589-8000
TTY Phone: 711
Hours:
*New Hours* Monday - Friday, 7 a.m. - 7 p.m.
Address:
1520 Market St., 3rd Floor,
St. Louis, Missouri 63103-2634
Get directions to this address

External Website:
http://www.stlworks.com
Error loading topic list