Help for Youth
Our program enables youth to be successful in education and the workplace, inspires and teaches future leaders of the communities
SLATE Missouri Job Center understands the importance of preparing our region's future workforce. That's why we offer several dynamic programs and initiatives to the St. Louis City youth ages 17 to 24 in an effort to provide access to services and activities that connect young adults to jobs and education opportunities. All participants in our youth programs are selected based on eligibility requirements, with each program designed to help young adults who face significant challenges achieve personal goals. So whether you're looking for your next move after high school or want to learn more about future career opportunities, we are here to provide you with the tools and resources that you need to reach your goals.
Our Youth Programs and Services
Out-of-School Youth Program – We collaborate with regional partners and local organizations to provide educational and employment services to youth, ages 17 to 24 who are either at risk of dropping out of school or already have.
Summer Youth Employment Program – SLATE Missouri Job Center partners with STL Youth Jobs to provide St. Louis students between the ages 15 and 24 with paid summer employment. 

YouthBuild - a program with Ranken Technical College, St. Louis Public Schools, and St. Louis Development Corporation provides at-risk youth ages 17-24 leadership development, financial literacy, academic enhancement, and technical skills training in construction to achieve economic self-sufficiency. 
Connect with Us


---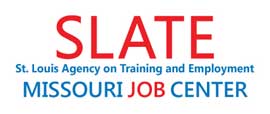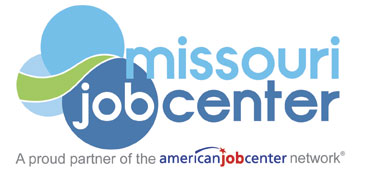 SLATE Missouri Job Center is an Equal Opportunity Employer and Service Provider. Auxiliary aids and services are available upon request to individuals with disabilities. If you need this information interpreted to a language you understand or in a different format, please contact 314-589-8000. Callers who are deaf or hearing or speech-impaired may reach us at Missouri Relay Number 711.
>> Equal Opportunity & Accommodations
>> Notice of Federal Funding and Federal Disclaimer
>> Babel Notice