Summer Youth Employment Program
Providing Youth with Valuable Work Experience
The summer Youth Employment Program provides St. Louis City students between the ages of 16 and 24 with paid employment during the summer. Selected youth work in a variety of clerical and assistant or aide roles with government agencies, libraries, community organizations, for-profits, nonprofits and more. The program offers more than just a job. It is a true learning experience, with lessons about how to obtain a job, how to keep a job and how to become professional. This dynamic program is designed to prepare youth for the future workforce.
Available Summer Youth Employment Programs
STL Youth Jobs
Organization: STL Youth Jobs
Program Name: STL Youth Jobs
Website: http://stlyouthjobs.org/program/
Description: STL Youth Jobs serves youth ages 16-24 that live in the eligible neighborhoods/municipalities in the City of St. Louis and North St. Louis City. The program is funded in part through the City of St. Louis' Community Development Administration. The program offers:
Work experience at a local business or organization based on individual's interests and abilities
Pay $10.50 per hour
Work for 8 weeks or up to 160 hours
Opening a bank account
Job Readiness & Financial Literacy training
Resume & Interview training
A job coach/mentor
Meeting new and exciting people
Special events & Networking opportunities
Instructions and link to application >>
Download and Print Program Flyer: STL Youth Jobs Flyer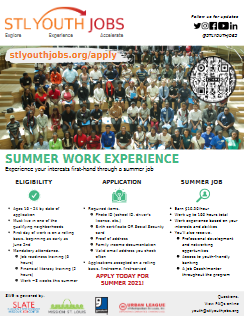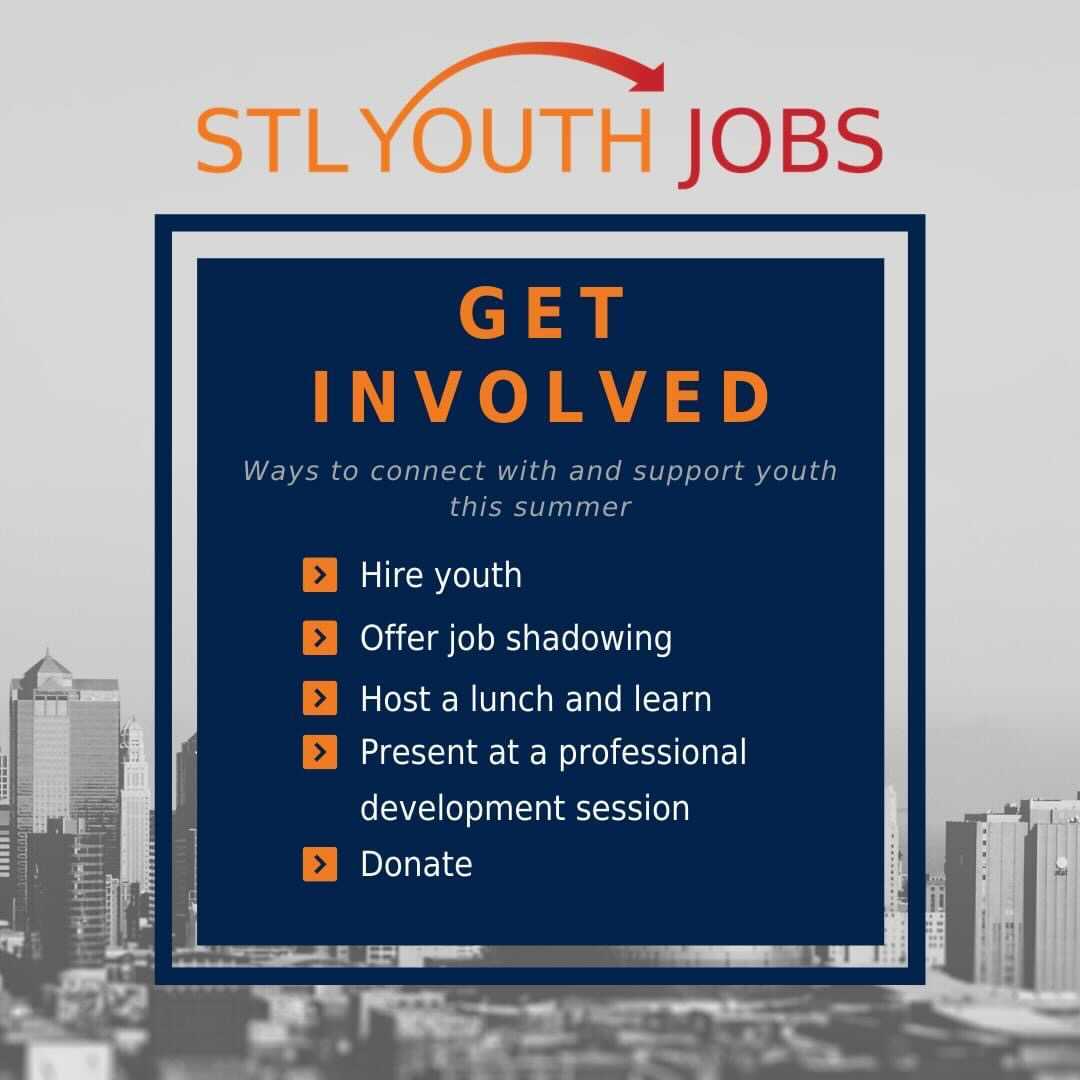 (text on image above)
Get involved with STL Youth Jobs
Ways to connect with and and support youth this summer:
Hire youth
Offer job shadowing
Host a lunch and learn
Present at a professional development session
Donate
Want More Information?
We are dedicated to providing our youth with tools and resources that prepare them for the workforce. If you have any questions, please click "More Information" link bellow to fill out the form and our Youth Program Specialist will contact you.
---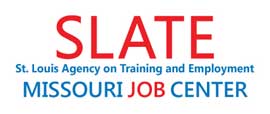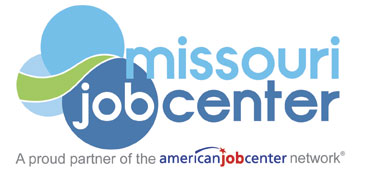 SLATE Missouri Job Center is an Equal Opportunity Employer and Service Provider. Auxiliary aids and services are available upon request to individuals with disabilities. If you need this information interpreted to a language you understand or in a different format, please contact 314-589-8000. Callers who are deaf or hearing or speech-impaired may reach us at Missouri Relay Number 711.
>> Equal Opportunity & Accommodations
>> Notice of Federal Funding and Federal Disclaimer
>> Babel Notice