Summer Youth Employment Program
An 8-week paid work experience for city youth ages 14-24 with an opportunity to earn up to $15/hour. Applications open again in June 2023.
SLATE's Summer Youth Employment Program (SYEP-STL) provides the City residents ages 14 - 24 with paid employment during the summer. Eligible participants will work in various clerical and assistant roles with government agencies, libraries, community organizations, for-profits, and nonprofits.
Funded by the American Rescue Plan Act, State, and Local government, SYEP-STL City is more than just a job. It is a learning experience on topics like obtaining a job, keeping a job, and how to become a professional. The program will increase access to employment for hundreds of city youth and prepare young people for job opportunities of the future. 
Thank you for visiting SLATE's Summer Youth Employment Program webpage. The program has reached its capacity and registrations are now closed. Please check this page often, as we may have additional information about job opportunities for youth throughout the summer. Also, if you are a St. Louis City resident between the ages of 17-24, check out SLATE's year-round out-of-school youth program (OSY), which offers work placements and an opportunity for a paycheck.
Who is Eligible?
Applicants must live in the City of St. Louis and be between the ages of 14 - 24.

Students who are under age 17 will need a parent or legal guardian signature on the Eligibility Form

Eligible residents must reside in a household with an income below $69,090 and/or live in a Qualified Census Tract to apply. 
Required Documentation 
Eligible applicants must show documentation that shows proof of age, St. Louis residency, and household income. The same document may serve as proof of two categories; for example, a drivers license listing date of birth and City residence is proof of both age and residency.
One document as proof of age: 
Driver's License 
Baptismal Record 
Birth Certificate
DD-214 
Work Permit 
Federal, State, or Local ID Card 
Passport 
Hospital Record of Birth 
Public Assistance/Social Service Records 
School Records or ID Cards 
Report of Transfer or Discharge Paper 
One document as proof of residency: 
Please provide an official document from the US government, an educational institution, a religious, medical, or social service agency, or a utility bill verifying your current address (within the most recent 30 days) containing the name of the individual requesting support or the individual's parent or legal guardian.
One document verifying household income: 
Bank Statements
Compensation Award Letter
Copy of Authorization to Receive Cash Public Assistance
Copy of Public Assistance Check
Court Award Letter • Employer Statement/ Contact
Family or Business Financial Records
Housing Authority Verification
Pay Stubs
Pension Statement
Public Assistance Eligibility Verification
Public Assistance Records
Quarterly Estimated Tax for Self Employed Persons
Refugee Assistance Records
Self-Attestation
Social Security Benefits
UI Claim Documents
UI Wage Records
Award Letter from the Veterans Administration
Proof of Assistance through the supplemental nutrition assistance program (SNAP) under the Food and Nutrition Act of 2008 (7 USC 2011 et seq.)
Proof of State or local income based public assistance
Proof of youth residing in a qualified census tract
Private and nonprofit businesses located in the City of St. Louis can host a young adult at NO COST for the 8-week summer program as SLATE will cover the wages and associated program costs – thousands of dollars in savings per youth hired!
Although the application to host the SYEP participants is now closed, we decided to keep a waiting list. If you're interested in being added to the waiting list, please email info@stlworks.com and describe the employment opportunity you offer. We may reach out to you if we have availability. Thank you so much for your support!
---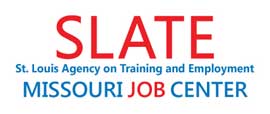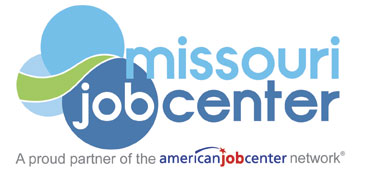 SLATE Missouri Job Center is an Equal Opportunity Employer and Service Provider. Auxiliary aids and services are available upon request to individuals with disabilities. If you need this information interpreted to a language you understand or in a different format, please contact 314-589-8000. Callers who are deaf or hearing or speech-impaired may reach us at Missouri Relay Number 711.
>> Equal Opportunity & Accommodations
>> Notice of Federal Funding and Federal Disclaimer
>> Babel Notice