SLATE in the Media
Links to media files about SLATE
Click to view articles featured below:
March 9, 2017 STL TV City Corner: Updating Your Resume in 2017 (with Frank Alaniz)
February 25, 2017 KPLR 11: The Pulse of St. Louis: 24-Hour School Access
February 20, 2017 FOX 2: Giving Dropouts a Chance at an Education with 24-hour Access
February 15, 2017 Cortex RareGem Productions: Entrepreneurially Thinking (podcast with Stacey Fowler)
February 7, 2017 FOX 2: Hundreds of Hospitality Jobs up for grabs at Ballpark Village
September 10, 2016 KPLR 11: The Pulse of St. Louis: YouthBuild
March 8, 2016 NPR: Program's Early Results Show It Is Keeping Young Adults From Returning To Jail (P2P program)
September 8, 2015 NPR: City to Target Pre-Trial Defendants for Services With New Program (P2P program for youth)
October 29, 2014 FOX 2: IKEA Job Future (Interview with Ken Riddick)
August 21, 2014 KSDK: Police Shooting Leads To Job Fair in Baden
July 16, 2014 KSDK: SLATE To Host Employment Recruiting Event (Hospitality, LGC Associates, LLC)
June 9, 2014 KMOV: GM Referrals at SLATE
June 4, 2014 KMOV: SLATE Helps Mercedes-Benz Hire for its New City Location
June 2, 2014 KMOV: Lacy Clay Annual Job Fair, SLATE's Deputy Director interview 
May 5, 2014 St. Louis Presents: In the Line of Duty
May 1, 2014 Missouri Bill to Limit Unemployment Benefits Would Spell Disaster
March 17, 2014 McCaskill Calls for Workforce Investment Act Renewal
February 14, 2014 Laclede Gas Company looking to fill dozens of open jobs
November 22, 2013 City Corner: SLATE YOLO Reentry Program 
---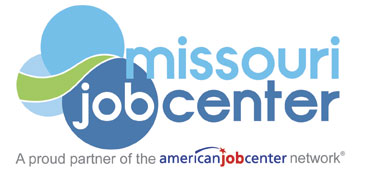 Disclaimer:
An equal opportunity employer/program. Auxiliary aids and services are available upon request to individuals with disabilities. Missouri Relay Service at 711.