Help for Employers
Get assistance with all your recruiting and training needs, save time and money while remaining competitive in the marketplace
SLATE Missouri Job Center engages with employers to fully understand their needs to tailor resources to meet them. We've helped thousands of businesses across the St. Louis area – both large and small – with access to a variety of employer services to fill human resource needs, at NO COST to employers. Our workforce solutions to businesses include customized hiring events, talent identification, job postings, employee training, outplacement, and additional services.
Talent Solutions for Your Business
Recruiting: Whether you want to hire one employee or 100, we have the talent to help fill your vacant positions. SLATE uses JobsMoGov, the State of Missouri's online job-matching platform to find qualified candidates. We assist hiring managers with job points, applicant screening, interviewing candidates, and onboarding new hires. Employers can post their job openings at NO COST through JobsMoGov.
Training: Finding talent is not enough, and in today's ever-changing economy, having a skilled workforce is vital to the success of any business. That's why we offer employers financial assistance to help train new hires and existing employees. Our training solutions include on-the-job training, work experience, apprenticeships, as well as skills-training scholarships for job seekers.
Retaining: Investing in your workforce is a great way to remain competitive and reduce turnover. We can help you with your retention strategies through our no-cost solutions, which include human resources tools, labor market insights, additional training programs, as well as Work Opportunity Tax Credit/Incentive information and employer seminars.
Hiring From Special Populations
In an effort to help promote diversity and innovation in the workplace, SLATE strongly encourages businesses to consider hiring individuals from special populations, including veterans, those with disabilities, individuals reentering the community,  and more. If your business is interested in hiring from these specific hiring pools, you may be eligible to receive financial assistance and other special tax reductions for each individual hired.
Ready To Save Money, Energy & Time?
In just one phone call, we can help your business connect to a multitude of resources and services to meet your needs. To place a job order or to ask about our programs and services, call our Business Services team at (314) 657-3566 or complete the brief form below and a member of our team will be in touch soon.
Connect with Us
---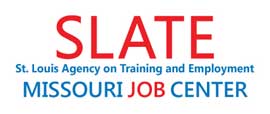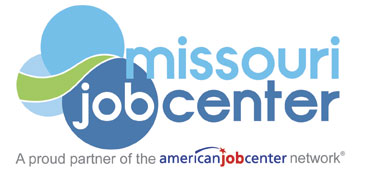 SLATE Missouri Job Center is an Equal Opportunity Employer and Service Provider. Auxiliary aids and services are available upon request to individuals with disabilities. If you need this information interpreted to a language you understand or in a different format, please contact 314-589-8000. Callers who are deaf or hearing or speech-impaired may reach us at Missouri Relay Number 711.
>> Equal Opportunity & Accommodations
>> Notice of Federal Funding and Federal Disclaimer
>> Babel Notice