Professional Workshops
No-cost career workshops for job seekers offered at SLATE Missouri Job Center
If you ever wondered how to get a job, first, you need to develop your résumé and interview skills. SLATE works with many local employers and understands what businesses are looking for when hiring new employees. We developed a number of workshops that could give you a competitive edge in your job search and help you get results faster.
How to Participate? 
To participate, you need to register with MoJobs network. Once you register, please click "Sign Up for a Workshop!" button below, and our staff will reach out to you with access to your workshop. 
*Registration is required. Participants need to register in MoJobs at least one day prior to the workshop they wish to attend. If you have already registered, you may sign up for a workshop up to one hour before it begins. 
What Workshops Are Offered?
Résumé Do's & Don'ts
In this workshop, you will learn how to prepare a résumé for both the Applicant Tracking Systems (ATS) and hiring managers to increases your chances for an interview. Workshop topics include:
Modern basics to build a professional résumé
Keywords and terms, how to use them effectively
Do's and Don'ts for résumés
Résumé styles and formatting
Finding Your Fit
In this workshop, you will learn how to conduct career research, and develop a list of careers that are aligned with your interests, skills, and values. Workshop topics include:
Learn about your transferable skills
Explore your ideal job and employer
Career change Do's and Don'ts
Network to Find a Job
Learn the importance of networking, effective strategies for networking, and develop a 30-second elevator speech.
Ace the Interview
In this workshop, you will learn what employers are expecting during the interview and about the interviewing process. Find out how to answer behavioral questions, and learn tips on how to prepare for your next interview.
Basic Computer
Review the components of a computer and learn to navigate the Operating System. You will learn the basics of Microsoft Excel and PowerPoint and how to use them in the work setting. The workshop will look more deeply into Microsoft Word for the workplace and personal use. 
Connect with Us
---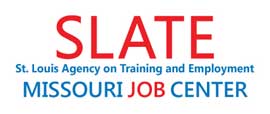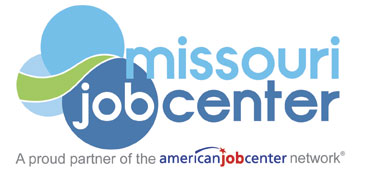 SLATE Missouri Job Center is an Equal Opportunity Employer and Service Provider. Auxiliary aids and services are available upon request to individuals with disabilities. If you need this information interpreted to a language you understand or in a different format, please contact 314-589-8000. Callers who are deaf or hearing or speech-impaired may reach us at Missouri Relay Number 711.
>> Equal Opportunity & Accommodations
>> Notice of Federal Funding and Federal Disclaimer
>> Babel Notice