This article is 9 years old. It was published on September 19, 2013.

A Job Fair conducted by Drury Plaza Hotels on August 7, 2013 at SLATE Career Center Downtown, was marked by high attendance and productivity, according to Drury Hotel's hiring manager Melanie Linhoff. The Hotel has two locations in Downtown St. Louis that together needed to hire a total of six Maintenance and Housekeeping personnel. SLATE Career Center produced 58 applicants, of which four were hired on the spot with several more under consideration.
Linhoff said it was her first time conducting a job fair at SLATE MCC Downtown and that she was extremely happy with the outcome. "Everyone who assisted in the job fair was professional. The whole process went very smoothly because SLATE planned ahead, had enough people ready to assist, and were flexible [enough] to meet our needs. I would recommend that other companies hold a job fair at SLATE Missouri Career Center's office".
 
SLATE MCC assists local employers with Job Fairs and Recruitment Events at no charge. The Agency has a number of conference rooms that can be allocated for interviews, provides staff devoted to the employer's specific needs, such as prescreening, has access to a statewide network of tens of thousands of job seekers and can run a successful community outreach campaign to attract Job Fair participants. To arrange a Recruitment Event at SLATE MCC, employers can contact Bonnie Forker at bforker@stlworks.com.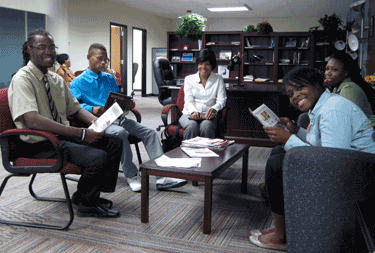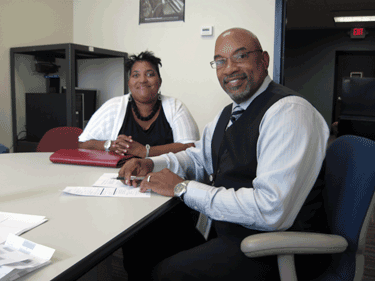 Department:


St. Louis Agency on Training and Employment