This article is 2 years old. It was published on July 15, 2019.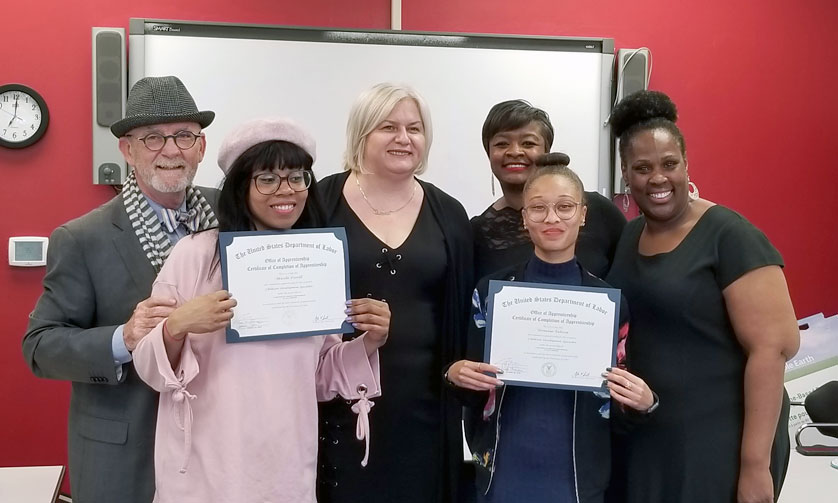 SLATE has partnered with LUME Institute's Early Childhood Apprenticeship Program to help put unemployed and underemployed workers on career pathways to get quality, good-paying jobs educating and supporting children from underserved communities. This is the first coordinated and sustained Department of Labor-registered early childhood apprenticeship in the nation, and the only such program in Missouri and Illinois.
The apprenticeship started with 6-weeks of early childhood teacher training with participants hired as an early childhood worker. This was followed by on-the-job training at Flance Early Learning Center, where participants received a starting salary of $9.50 per hour, and earned a national professional Child Development Associates (CDA) credential.
After another 1.5 years of continuous work/training experience at Flance Early Learning Center, participants received the Department of Labor certification as a Childhood Development Specialist and a salary of $13 per hour. Additionally, nine hours in college credits are earned and can be applied towards obtaining a Bachelor's Degree in Early Childhood Education.
Photo above: (front, left to right) Apprentices Meoshi Ferrall and Terraine Tabron, (back, left to right) Steve Zwolak, Executive Director of University City Children's Center and CEO of LUME Institute, Ovella Lott, Early Childhood Specialist, LUME Institute, Nicole Dotson, Compete Midwest – Urban Strategies Manager at SLATE, and Ismeta Omerovic, Director of Flance Early Childhood Learning Center.
Department:


St. Louis Agency on Training and Employment